Top Places to Visit in England
Posted on 6th June 2022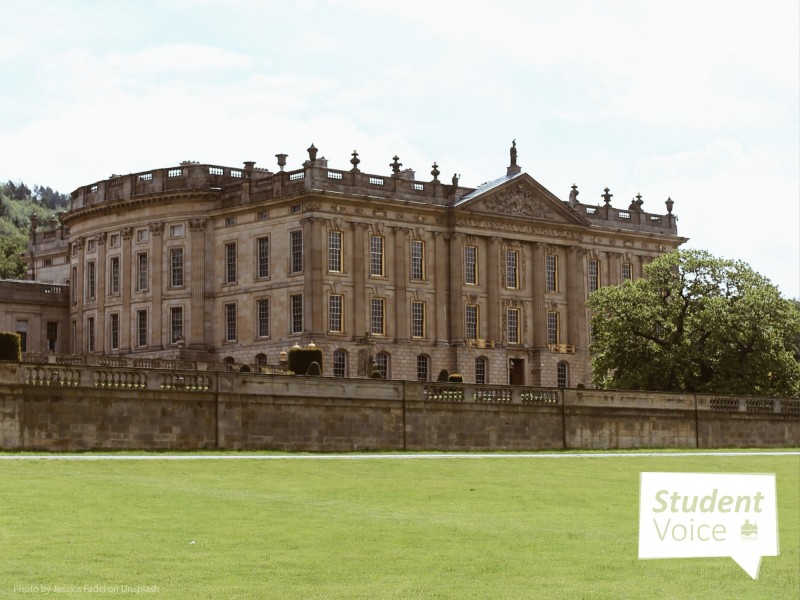 There are many interesting and wonderful places to visit in England. It is a country rich in culture and history: waiting to be explored. This article aims to give you an insight into just a handful of places that England has to offer. Charming Chatsworth House in Derbyshire is surely not one to miss, flaunting beautiful architecture, colourful gardens, and incredible artworks. Furthermore, if you just want a day of entertainment, Shakespeare's Globe and Alton Towers certainly provide this too.
Although there are many interesting and historic buildings within England, many will fail to top Chatsworth House. Set in the heart of England, within the Derbyshire Dales, Chatsworth is arguably the most beautiful and grand house in the country. The house is mostly made from golden Derbyshire stone, featuring a Portico on the exterior, and many smooth paned windows. By encompassing the style of Italianate architecture and English Baroque, Chatsworth has become a distinct feature on the rolling landscape. As well as having distinct architecture, Chatsworth also has a distinct historical past, having been passed down through sixteen generations of the Cavendish family. Elizabeth Talbot, also known as Bess of Hardwick, and Sir William Cavendish married in 1549 and in the same year bought Chatsworth for six hundred pounds. Bess was the second most powerful woman in Elizabethan England and Sir William Cavendish had a prominent position, serving as one of King Henry VIII's commissioners in the dissolution of the monasteries. Their second son William Cavendish became the first earl of Devonshire, and this is where the line started. Over two hundred years later, Chatsworth became home to Lady Georgina Spencer, who married the fifth Duke of Devonshire in 1774. At the time, Georgina was the modern-day equivalent of a celebrity. She was noted for her passion in designing her own dresses and progressing the fashion of the day and took an active role in political campaigning for the Whig Party. Georgina's life has been portrayed in the 2008 film: 'The Duchess' starring Keira Knightley, also featuring Georgina's best friend Lady Elizabeth Foster. Notable artists, such as Joshua Reynolds and Thomas Gainsborough painted these ladies, helping the artists to gain great influence, showing that Chatsworth has taken part in many stories over its life. Also, one cannot miss the gardens surrounding Chatsworth, which add to its magnificent image. The gardens spread across one hundred and five acres and have been carefully cultivated over a span of nearly five hundred years. The kitchen gardens grow a variety of fruit, vegetables, and herbs. Alongside that, there is a water fountain that used to be the world's highest and in 1844 reached a peak of 90 meters, adding to the atmosphere of decadence. One cannot deny how much history and beauty Chatsworth holds and is one of the top places to visit in England.
Furthermore, Shakespeare's Globe, situated on the bank of the river Thames in London, is a world-renowned theatre and is a top place to visit in England. The theatre is an open-air 360 degrees auditorium, with three tiers of seating, looking upon the magnificent stage and is like the Colosseum in Rome inside, but smaller in scale. It is also made of green oak, designed, and carved using traditional methods. Shakespeare's Globe is an intricate replica of the original Globe Theatre, which was built between 1597 and 1599, which burned down in a fire in 1613 whilst Henry VIII was being performed. It premiered lots of Shakespeare's beloved works, such as Macbeth and Measure for Measure. There are also guided tours available at the Globe, looking back on the history of Shakespeare's vision, and his passion for playwriting. There are often special events in the Globe around the time of Shakespeare's birthday, which was in April 1564. A huge array of different plays have been performed there and in Shakespeare's time they used to signpost what kind of play was being performed by displaying different flags high above the theatre. For tragedy plays, a black flag would be raised; for history plays, the colour would be red and for comedies, a white flag would be raised. Shakespeare's Globe will provide you with an entertaining experience, whilst also informing you more about Shakespeare and the place where the most famous plays ever written were brought to life, ultimately being a top place to visit.
Additionally, if you are looking for a fun time, filled with energy and excitement, you may want to consider a trip to Alton Towers. For over one hundred years, Alton Towers has been a world-renowned place to visit. In 1890, Alton Towers attracted 30,000 visitors to watch many displays involving acrobats, fireworks, lion tamers, elephants, and bands. It had been a family home to the Earls of Shrewsbury for seven hundred years (starting with John Talbot, who was in fact Elizabeth Talbot's father, who married Sir William Cavendish). In 1924, the house and the land was sold to a group of local businessmen. It became a theme park in 1980, seeing the introduction of the Corkscrew rollercoaster and from there it grew and became what it is today. The site features over forty world class rides and attractions, such as Nemesis, The Smiler, and Wicker Man, with The Smiler reaching a phenomenal peak of thirty meters. Alongside this, the resort has stargazing pods, an enchanted village and three hotels. Whilst Alton Towers is most notable for its rides, it is also notable for its chained Oak tree. Legend goes that on an autumn night, the fifteenth Earl of Shrewsbury, in 1821, was travelling back to Aton Towers when he came across an old woman begging for a coin. He did not give her anything and dismissed her, so the woman said she would place a curse on him: from then on, every time a branch fell from the old Oak tree nearby, a member of his family would die. That same night, a branch fell off the tree and one of his family members mysteriously died. The Earl ordered his servants to chain the branches of the tree together, to prevent them from falling. The chained Oak can still be seen today on the site. Alton Towers is a thrilling place to visit, if a little scary at times, so ultimately, if you want an entertaining time, Alton Towers would be a top place to visit, situated in the English county of Staffordshire.
Overall, there are many wonderful places to visit in England and the best places certainly include Chatsworth House, situated in the dreamy county of Devonshire; Shakespeare's Globe, situated in lively London and finally Alton Towers, situated in far from sleepy Staffordshire. By giving you a brief insight into the heritage and present-day feel of these places, one can appreciate the rich culture and attractions England has to offer, suiting a variety of interests and tastes. What's more, many of these places are only on our doorstep...
Alice S, studying A Level English Literature, Geography, Medieval/Early Modern History.