Herefordshire and Monmouthshire Helped Queen Become Rock Royalty
Posted on 29th April 2019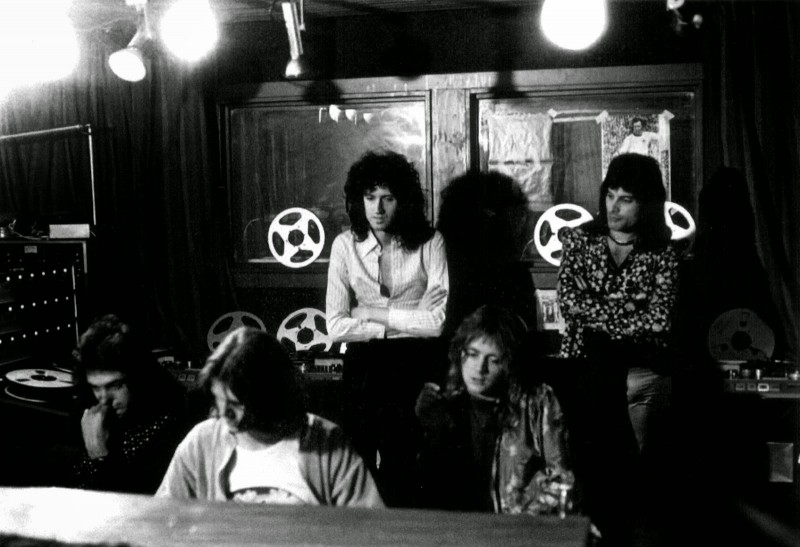 Credit: Legendary Rock Photographer, Mick Rock (www.mickrock.com)
It's nearly fifty years since the British rock band Queen were formed, but despite this, they are just as big now as they ever were thanks to the recent Queen/Freddie Mercury biopic, Bohemian Rhapsody.
The film has made an enormous $900 million at the global box office and has drawn a whole new generation of fans to the foursome. But if it hadn't been for one song, the six minute Bohemian Rhapsody, Queen might never have had the global legacy which they enjoy today. However, what is really intriguing is that the song was rehearsed and recorded in the Welsh Marches, more specifically in Herefordshire and Monmouthshire.
In the summer of 1975, Queen left their homes in London for Rockfield Studios near Monmouth. But before going there, Queen spent a fortnight rehearsing their fourth album A Night at the Opera (which includes Bohemian Rhapsody) at Penrhos Court just outside Kington, Herefordshire.
In an article published in The Guardian a few years ago, Tiffany Murray reminisced about her childhood memories of Queen staying at her home. She said that she spent many hours watching the band play in the main hall, which they didn't mind at all. In the mornings, she remembers that it was always Freddie Mercury (the lead singer of Queen and composer of Bohemian Rhapsody) who was first up, playing on the piano. On one occasion he asked her what she thought about Bohemian Rhapsody and she said, "It's fantastic!". Freddie replied by saying "It's a bit long".
A fortnight later Queen relocated roughly forty miles south to Rockfield Studios, a few miles outside Monmouth where they recorded most of Bohemian Rhapsody and the album. The recording of Bohemian Rhapsody was complicated, especially because of the memorable opera section in the middle!
The group wanted Bohemian Rhapsody to be released as the first single from the album but everyone else was reluctant due to it being nearly double the length of most pop singles at the time. Eventually, though, it was released as a single and the three weeks the band spent recording the song at Rockfield Studios was well worth it – the song charted at number one in the UK for an impressive nine weeks originally in 1975-76 and a further five weeks in 1991-92, following Freddie's death from Aids. The song is also the third bestselling song ever in the UK, selling 2.5m copies.
Queen never returned to Herefordshire or Monmouthshire after they became global superstars. However, they still acknowledge Rockfield Studios to this day, and in the biopic, there was a short feature of the group living and recording Bohemian Rhapsody there.
Nathan Hodges (Studying BTEC National Extended Certificate in IT, A Level Media Studies and A Level Photography)