Financial Support
Student Finance Officer
Clare Edmonds, the Student Finance Officer, is responsible, in liaison with the Finance Director, for administering the bursary fund and the EMA scheme.
Clare can be found in room A024 or you contact her via e-mail: cle@hereford.ac.uk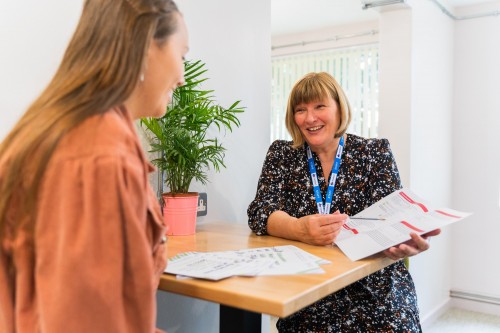 Financial Support
16-19 Bursary Fund
If you have difficulty meeting costs relating to your studies, for example transport, trips and visits, books and equipment, you may apply for financial assistance from the bursary fund.
The 16-19 Bursary Fund is a means-tested, government provided fund, and you will be asked to provide documentary evidence of your financial circumstances in order to apply.
Applications will also be assessed for eligibility for free college meals.
Priority will be given to ensure support towards the cost of any Herefordshire Council travel pass required is provided. A parental contribution of £150 per academic year will be required towards the cost of a travel pass. This can be paid in three termly instalments; or in regular, smaller payments throughout the year. Any further funds available will be allocated as appropriate to support other essential costs. Financial awards will be made based on your individual circumstances, and may vary from others studying the same course.
Students who are "looked after", care leavers who receive income support or Universal Credit, or disabled young people who receive both Employment Support and Disability Living Allowance may qualify for the full bursary, if they confirm a need for financial support to continue their studies.
The fund is administered by the Student Finance Officer who deals with all cases in a confidential manner.
Please find below the Bursary Fund Guidance Notes which give details of the eligibility criteria.
Bursary Fund Guidance Notes 2023-2024
Bursary Online Application
The online application for Bursary support for September 2023 has now opened. Please visit Hereford Sixth Form College Online Student Portal (paymystudent.com) to make your application. You will need your student number to make the application, this can be obtained by emailing bursary@hereford.ac.uk or by speaking to the Student Finance Officer.
Please make your application as soon as possible to ensure there are no delays with any required travel passes.
If you have any questions when making your application please contact the Student Finance Officer, bursary@hereford.ac.uk.
Education Maintenance Allowance
This is available to students whose usual address is in Wales.
You will be eligible if your household income is:
£20,817 per annum or less if there is one dependent child.
£23,077 per annum or less if there are two or more dependent children.
Payments of up to £40 per week are paid fortnightly into the student's bank account. You must attend all lessons in order to receive these payments.
Full details on how to apply can be found at Student Finance Wales or you may collect a pack from the Student Finance Officer.
The EMA scheme for students who live in England has now closed.
More information
See Fees and Charges for more information about possible additional costs for courses.
If you are an overseas student, see Tuition Fees.