Hereteach - Initial Teacher Training
Hereteach Regional Training Hub is a partnership of secondary schools and post 16 institutions in Herefordshire and south Shropshire, helping to deliver the University of Worcester Secondary PGCE with QTS. Lead institution, Hereford Sixth Form College and delivery partner St Mary's Roman Catholic High School have recently been rated "Outstanding" by OFSTED, as has the University of Worcester School of Education.

Hereteach logo

university of Worcester Logo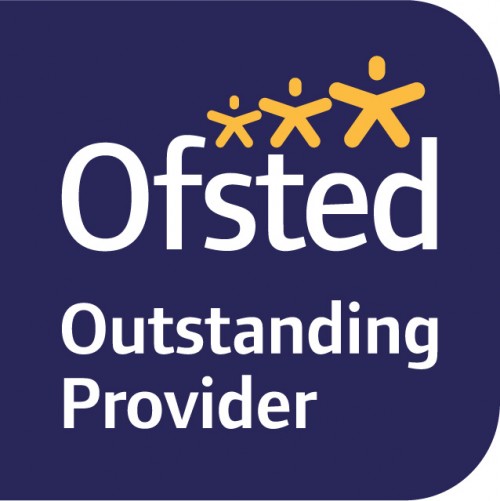 Ofsted Outstanding
Why train with Hereteach?
Our Programme offers high quality provision leading to a PGCE with QTS. Once recruited, the trainees will work both collaboratively and independently, with a strong focus on individual support. Trainees will be engaged with their school from the beginning of September, developing relevant professional skills and learning from the wealth of experience that exists both within the schools and the University. Uniquely our trainees can access experience in post 16 and special school establishments as part of their training.
Expectations are very high and the learning environment is fun, yet challenging and designed to create outstanding teachers. High quality one-to-one guidance and support will be available for trainees along their journey to become exceptional classroom practitioners.
Hereteach placements mean you start the school year alongside other new colleagues. You begin as a teacher, rather than a 'trainee'
Hereteach offers a variety of teaching experiences in high quality schools and departments or faculties across Herefordshire
Hereteach has proven, high retention rates for trainee teachers
Hereteach is the Herefordshire Regional Hub for the University of Worcester Secondary PGCE. The programme thrives on a collaborative, supportive relationship between our sixteen schools and University of Worcester
Bursaries available up to £25K (2023/24).
To find out more, email HereteachITT@hereford.ac.uk or call us on 01432-355166, visit the Get Into Teaching webpage or download the Applicant Handbook.
Safeguarding
Hereteach recognises its responsibility to safeguard the welfare of its students and ensures that relevant and effective safeguarding practices exist and are actively promoted. University of Worcester safeguarding policy can be found here Non-salaried-safeguarding-Procedure-FINAL.docx (live.com). All applicants will undergo an enhanced DBS assessment, or will be expected to demonstrate an enhanced DBS from the DBS Update Service. Each placement school will have robust safeguarding policies and you will be expected to follow these. Where concerns are raised about a child's safety or well-being, the safeguarding team at your placement school will support the children concerned and work with the local Children's Services Department and other external agencies, where appropriate.
Subjects
We offer a selection of subjects:
Art
Biology
Business (14-19)
Business with Economics (14-19)
Chemistry
Computer Science
Design & Technology (Food)
English
Geography
History
Mathematics
Modern Languages - French;
Modern Languages - French with German;
Modern Languages - French with Spanish;
Modern Languages - German with French;
Modern Languages - Spanish with French;
Physical Education (PE)
Physics
Psychology (14-19)
Religious Education
(All 11-16 with post 16 enhancement unless otherwise stated).
Entry Requirements
A 2.2 degree or above for all subjects (a third will be considered in extraordinary circumstances and will be reviewed on a case by case basis in conjunction with the University of Worcester)
GCSE Maths & English Language (grade C / grade 4 or above). The University of Worcester is able to organise equivalency tests for candidates without these qualifications.
Good organisational skills
Commitment
Energy and humour
Resilience
School experience is desirable, but not essential prior to an interview. At interview we will discuss relevant prior school experience or opportunities applicants have had to work with school aged children. It is at this point that we would discuss with a candidate whether additional school experience would support an individual in their decision that teaching is right for them
Ability to independently travel to schools within the Alliance
Ability to set and meet targets from initial interview and training in collaboration with UW (SKE courses available in most subjects)
Trainees have the opportunity to enhance 'SKE' subject knowledge and understanding through a pre-Sept course e.g. SKE in French, Biology, Chemistry, Computer Science, Design Technology (Food), English, Geography and Maths.
Partnerships
Hereteach is the Herefordshire Regional Hub for the University of Worcester Secondary PGCE working in partnership with local secondary schools across the county. You would normally have two placements, in two local schools and we will do our very best to match you up to a school that is convenient to get to and can offer what you need.
Bishop of Hereford's Bluecoat School
Bishops Castle Community College
Fairfield High School
Hereford Cathedral School
Hereford Sixth Form College
John Kyrle High School and Sixth Form College
Kingstone High School
Lady Hawkins' School
Newent Community College
The Steiner Academy
St Mary's High School
Weobley High School
Whitecross Hereford High School
Wigmore High School
In your placements, you can expect the following experience:
Observation of experienced teachers.
Team teaching, assistant work or solo teaching.
Professional Mentor – weekly meetings for support and a professional studies programme;
Subject Mentor – daily support; sharing good practice; observation.
Staff Development – other regular workshops and external Staff Development where appropriate.
Get into teaching in three easy steps:
Step 1: Book now for the next School Experience Open Morning
In preparation for teaching, we recommend you get a taste for everyday life in a school. Our network of schools run regular school experience days to ensure you get a hands-on insight to what your future career might entail.
Contact us today to book on a school experience day.
Step 2: Make an application through DFE APPLY
Applications for teacher training are made through Apply for teacher training - GOV.UK (www.gov.uk). We can support you in your next steps of this exciting career by helping with your application, subject knowledge enhancement, bursaries and practical tips. Contact us if you need support.
Step 3: Keep in touch and stay informed
Call us for support as we are here to help. You will also find information on the DfE Get into Teaching website. The DfE site is essential reading to help with your application, the skills tests, salaries and bursaries.
Hereteach is the Herefordshire Regional Hub for the University of Worcester Secondary PGCE, you can find out more on the University of Worcester website: https://www.worcester.ac.uk/courses/pgce-secondary.
If you'd like an informal chat about getting into teaching or if you'd like to apply but don't know where to start, please do email us. We look forward to hearing from you HereteachITT@hereford.ac.uk