History – Modern World A Level
This course focuses on some of the pivotal periods of British, European and World History.
What does the course involve?
You will learn essential skills such as formulating an argument, problem solving and analysing and evaluating sources of evidence. You will be able to trace themes and trends across the time period.
The examination papers are a mixture of essay based and source based questions.
Unit 1: Britain 1900-1951
Unit 1 examines the point where Britain emerged from the Victorian era and became the state we recognise today.
There is a source and essay-based examination, lasting 1 hour 30 minutes, accounting for 25% of total A Level.
Unit 2: The American Revolution 1740-1796
Unit 2 looks at the origins of Modern History itself - the American Revolution of the 18th Century. This dramatic shift in the balance of world power was arguably the point where the modern ideologies of Liberalism and Nationalism were created.
There is an essay-based examination lasting 1 hour, accounting for 15% of total A Level.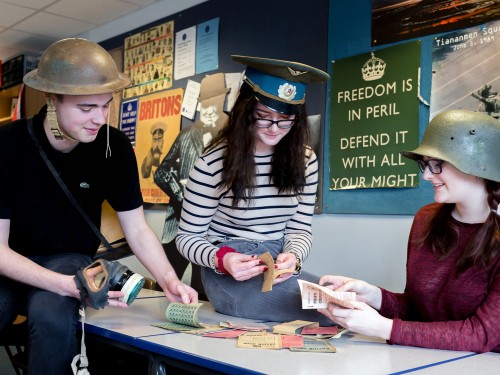 Unit 3: Russia and its Rulers 1855-1964
Unit 3 focuses on the causes and effects of the immense changes which the Russian Empire and U.S.S.R. experienced over the 19th and 20th Centuries.
There is an essay and interpretations-based examination, accounting for 40% of the total A Level.
Unit 4: Coursework essay
This is a knowledge and source-based coursework essay, accounting for 20% of the total A Level. Topics are likely to be drawn from the content covered in Units 1, 2 or 3, or from the 20th Century in general.
Trips
You will have the opportunity to meet historians at the Hay Festival as part of the "Hay Levels" initiative which is exclusive to Hereford Sixth Form College.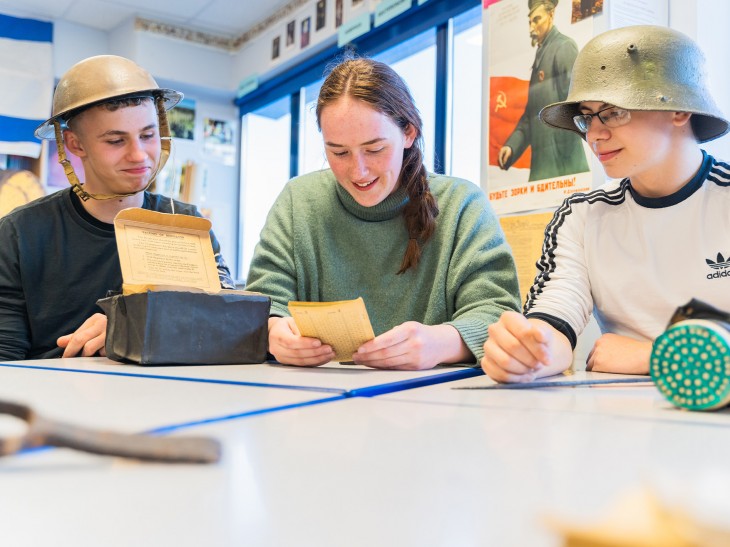 What can you do after the course?
History A Level is a valuable qualification for any literacy based or social science course at higher education.
History students often go on to degrees in a wide range of subjects including history, American studies, journalism, politics and law.
There is an increasing demand for historians in the media and entertainment industries.
Tom talks about studying Modern History