NEW Study Centre for Students
Posted on 25th September 2023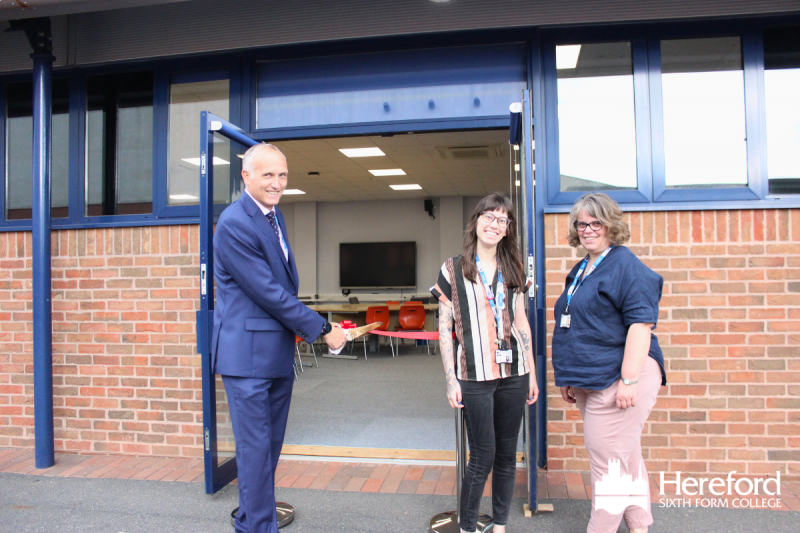 Hereford Sixth Form College Library is delighted to announce the opening of its brand-new Study Centre. The librarians have been busy over the summer, converting the old dance studio into an academic haven.

The space is occupied centrally by two large group-work tables, with smaller pockets of study space dotted around them. Students can make use of the bank of desktop computers as well as take time out in a cosy, comfy seated area.

Deputy Principal Phil Tranter officially opened the new Study Centre at the beginning of term, and the Library staff are delighted to have seen so many students already make use of the space.

The Study Centre is open 9am-4pm every day, except for an early close of 1.30pm on Wednesdays. Students can find the Study Centre in the Dinedor building, room D010.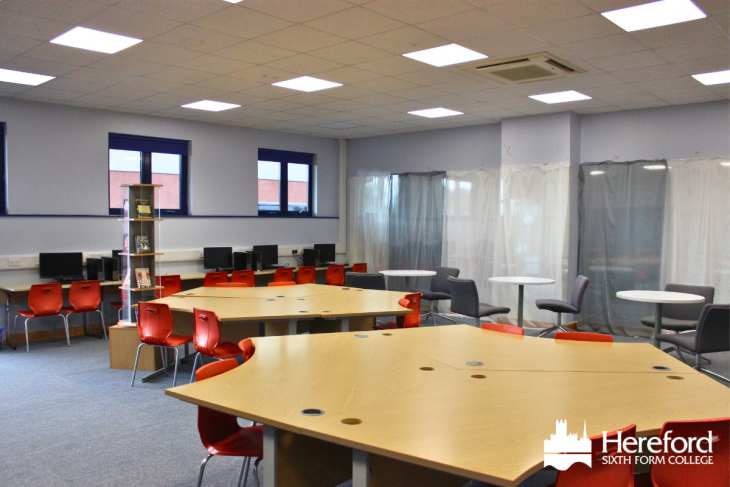 New Study Centre