Your Programme of Study
We offer the widest choice of academic courses in the region.
More than 40 A Levels and Level 3 Vocational courses
GCSEs and Level 2 Vocational courses
There is a programme to suit you, whether it is A Levels, Vocational courses or an opportunity to improve on those GCSE results.
Options are incredibly flexible and 99% of combinations work on our timetable system.
A typical programme follows 3 or 4 subjects and the General Education Programme which includes Education for Life.
Typical Programmes of Study. Level 3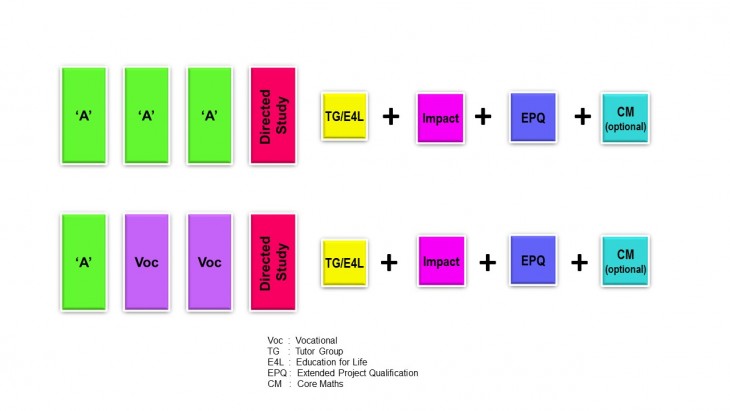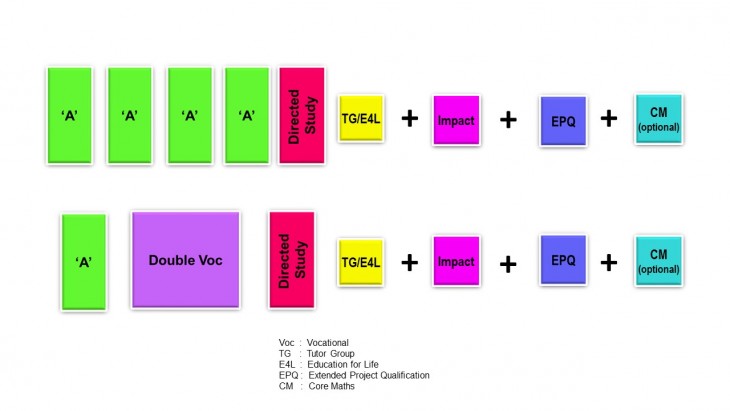 Vince talks about choosing between A Level and Vocational courses
An example of an A Level timetable with 3 subjects
So what is Education for Life?
You spend an hour a week on Education for Life it is about filling in the gaps - all of the important things that you may not learn through your main subjects.
You will cover topics designed to promote your personal well-being, including:
Careers education.
Employability skills.
Drug and alcohol awareness.
Equality and diversity.
Internet safety.
Healthy living.
Mental health.
Safe relationships.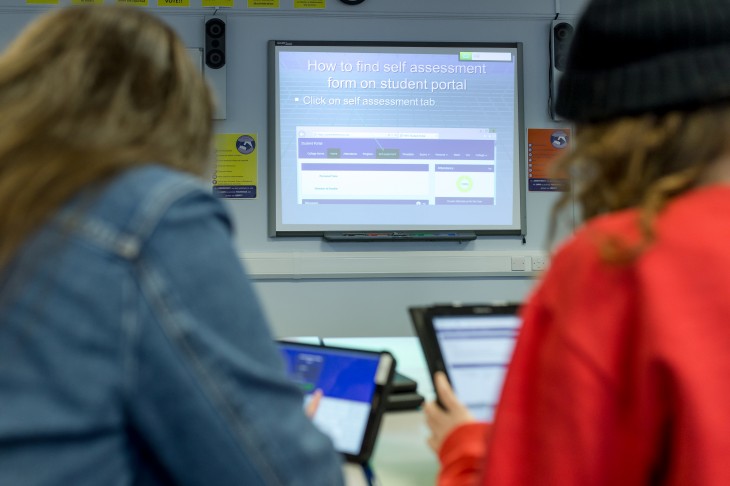 Impact Programme
The College has a reputation for its enrichment activities available to all students.
You will be encouraged to participate in the Impact programme which covers a variety of these, for example: the Debating Society, Drama, the Duke of Edinburgh's Gold Award scheme, Music, Sports and Young Enterprise.
For more information please see the Enrichment area of the website.
GCSEs
If things go a bit wrong when you sit your GCSEs, it's not the end of the world.
Our GCSE programme acts as a real opening to get a firm platform of good grades for the future.
English, Maths and Science are important for everyone, but our programme also offers new subjects to consider such as Psychology and Health & Social Care. These can be really interesting and give ideas for future careers.
Whatever you fancy, we will definitely have a course to suit you.
Typical Programme of Study. Level 2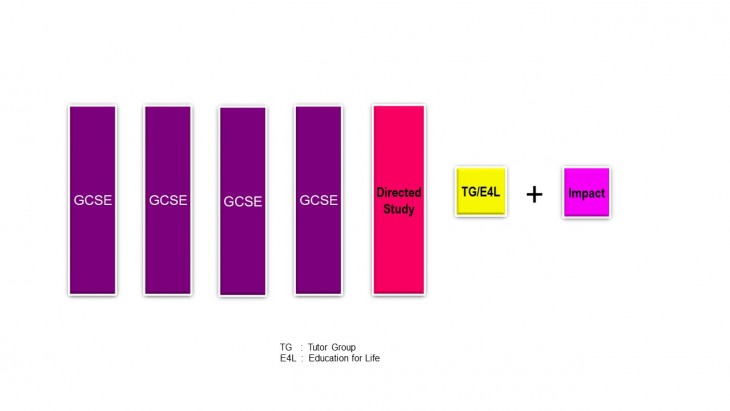 Zara talks about her Level 2 study programme