Music A Level
Music is a highly respected academic course that will challenge and inspire you to gain greater expertise on your instrument, to understand good practice in composition and to improve your evaluation skills by analysing some of history's greatest works.
Whether or not you decide to study music after A Level, this is an exciting course for any dedicated musicians.
You will have the opportunity to perform in a range of orchestras, bands and choirs and there are weekly opportunities for you to perform solo or ensemble repertoire.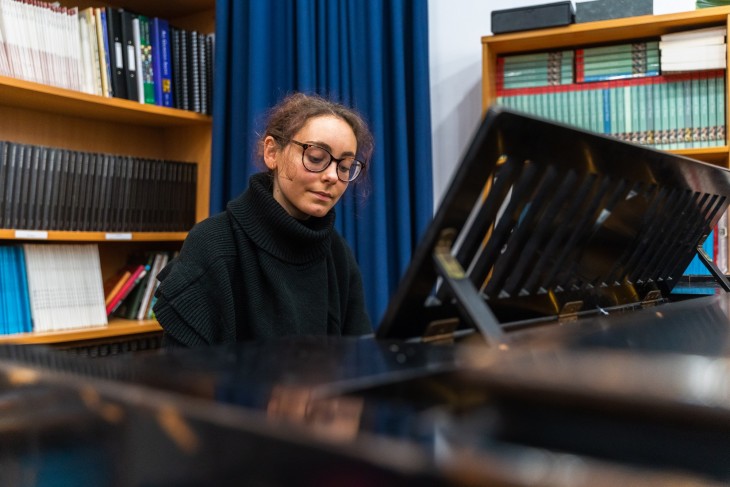 What does the course involve?
In addition to your four weekly classes, all music students have access to music theory classes, leading to Grade 8, and lessons with a specialist performance tutor. You will be given frequent lectures from music professionals and take part in workshops and masterclasses throughout the year. You will also be given the opportunity to engage with a range of instrumental and choral ensembles.
You will also have weekly, university style academic tutorial sessions in small groups.
A significant amount of support and exam preparation is given to every student through an individually tailored programme.
The course includes:
A Performance Recital.
Composition which is assessed through coursework.
Listening, History and Analysis leading to an exam.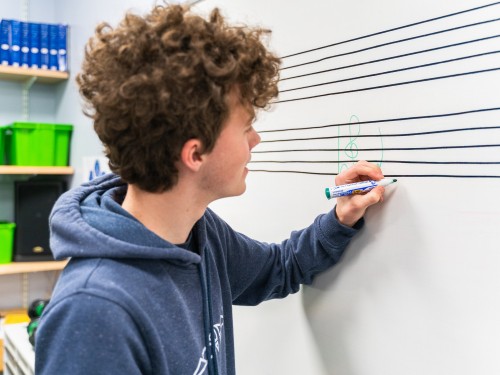 Music Academy
The department also offers advanced training programmes for able musicians through the Music Academy.
Trips
There are national and international tours with College ensembles, regular trips to universities and visits to some of the finest concert halls to meet professional musicians and hear set works.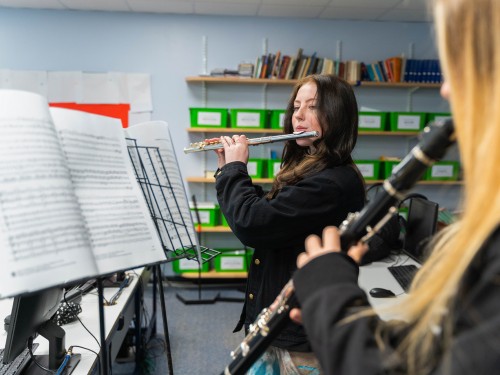 What can you do after the course?
The A Level course provides an academic and practical grounding for both higher education and professional music opportunities and is a necessary prerequisite for the majority of music degrees.
Students routinely progress to study at some of the top universities and conservatoires
Ben talks about studying Music