Health & Social Care Technical Award
This Level 2 course is equivalent to two GCSEs.
This course is designed for you if you have an interest in health and social care and wish to develop skills and learn the theory that can prepare you for further study and employment within this sector.
It is a practical course.
There are three units. One is externally assessed and two are internally assessed.
Unit 1: Improving the Well-being of an individual.
Unit 2: Promoting Healthy Living.
Unit 3: Development Through the Life Stages.
What can you do after the course?
This Technical Award is a good foundation for the subject at Level 3 and beyond.
Some students successfully gain places on applied health and social care courses such as NVQ care. Others enter the health and social care workforce, having gained valuable insight and understanding of the industry.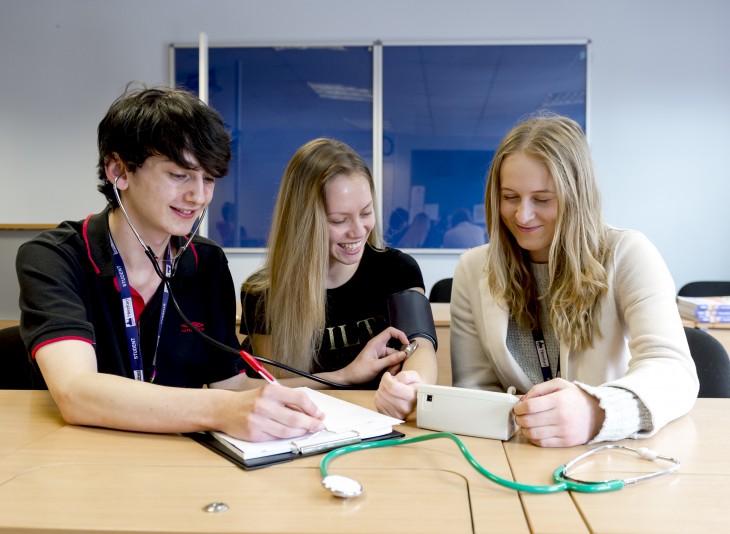 Meg talks about the Health and Social Care course at Hereford Sixth Form College