English Language GCSE and Level 2 Functional Skills
The English Department takes particular care to provide a supportive yet challenging environment in the classroom.
There are opportunities to move from one course to the other throughout the year, or to be entered for both qualifications.
GCSE English Language
This course offers the opportunity to develop the complementary skills of reading, writing, speaking and listening.
You will learn to write for different audiences and purposes in a variety of styles, develop your skills of close analysis of texts and images and your response to a wide range of sources which deal with modern world themes and issues.
Groups consist of around 20 students and there is a mix of individual, pair and group work.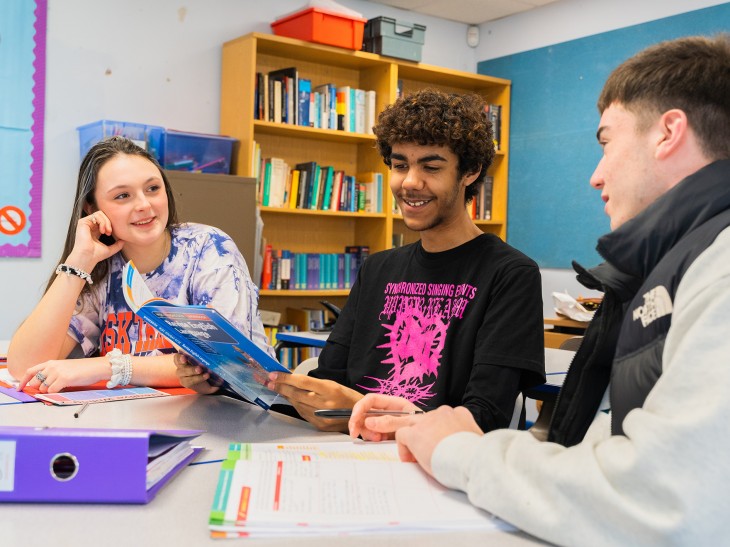 Assessment
As part of the assessment you are expected to complete two external examinations which test both reading and writing skills. 20% of the writing marks are for accurate spelling, punctuation and grammar and the use of a range of vocabulary and sentence structures.
What can you do after the course?
A GCSE in English Language at Level 4 or C is a minimum core requirement for the majority of higher education courses and also for many careers. Many A Levels require Level 5 or above.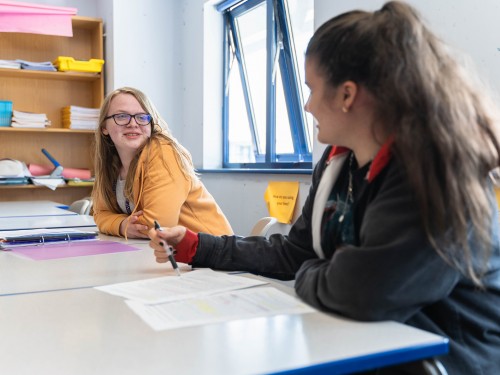 Level 2 Functional Skills in English
All GCSE students will be assessed in early September. Those who are unlikely to reach grade 4 in one year will be enrolled on the Functional Skills course.
Functional Skills is a well regarded course which covers the same skills as GCSE but is taught in smaller groups with an emphasis on improving literacy.
The course is designed to equip students with the practical skills required in everyday life, education and the workplace. You will learn skills such as comparing the ideas and presentation of texts, writing for a specified audience and purpose and communicating and adapting language. There is an emphasis on punctuation, grammar, spelling and oral communication.
This is a very interactive course and you will be encouraged to participate in a variety of practical activities in the classroom.
What can you do after the course?
Functional Skills English is a minimum mandatory requirement for apprenticeships. It is also being accepted by some universities as an alternative to GCSE English grade 4 or C.