Elite Athlete Support Programme
The continued growth and success of Physical Education and Sport at Hereford Sixth Form College has resulted in a significant increase in the number of elite performers starting courses at the college. To support the differing needs of these athletes we developed our Elite Athlete Support Programme.
The programme is designed to help national standard athletes achieve their full sporting potential whilst ensuring that chances of academic success are maximized. To date we have had a range of athletes benefit from the programme, including a Taekwondo champion and a Junior Commonwealth Fencer.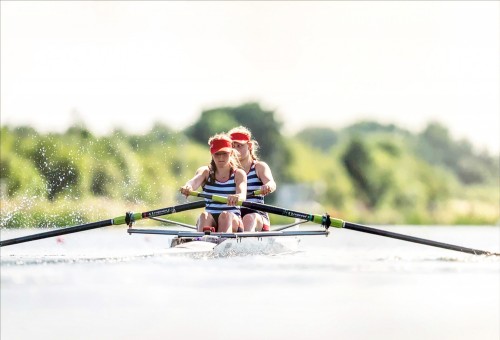 Beth W - Rowing
Students will need to apply to access the programme.
To qualify for the programme, athletes must be selected by their national governing body (or equivalent) and should be representing their country.
Students on the programme will receive a range of support, specific to their needs.
How to apply
Athletes who wish to apply for the programme or who would like to discuss it further are asked to contact Andy Douthwaite on ad@hereford.ac.uk . Alternatively you can call 01432 346906.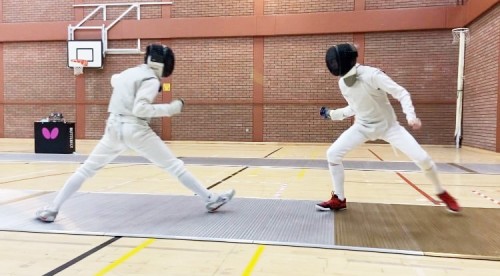 Theo - Fencing
Fitness scheduling
Athletes will receive free full membership of Sixth Sense Fitness.
There will be opportunity for coaches to discuss specific training requirements with Sixth Sense and programmes can be individually designed and implemented with full support from Sixth Sense staff.
Online resources
Where athletes are required to have extended time away from College to train or compete, online resources will be made available to help support academic courses.
Mentoring
All Athletes will have access to a mentor based within the Physical Education Department who will be available to provide personalised athlete support.
This support is aimed at helping athletes cope with any pressures which develop throughout their time at the College.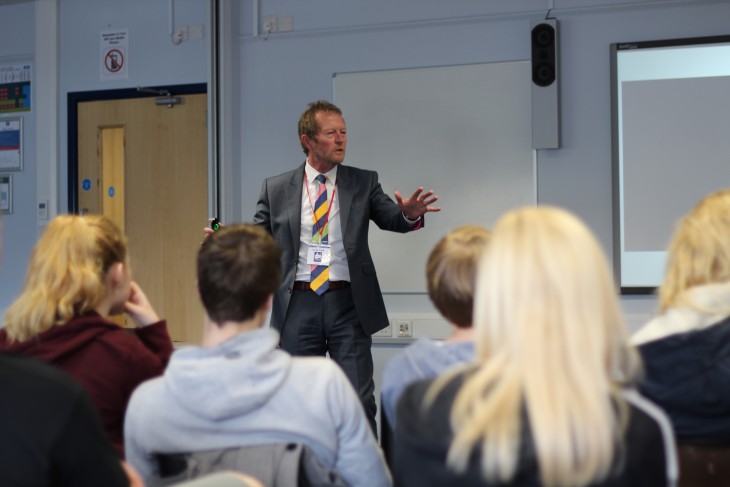 Tom Knight, sports journalist, talks to students about handling the media
Support workshops
Athletes who miss some element of their academic programme as a result of their sporting commitments will have the opportunity to revisit work through a range of additional academic workshops. Guest speakers also deliver individualised workshops to athletes on a variety of topics, such as media training.
Individualised timetables
Where possible, athletes will be able to customise timetables to ensure that the impact of regular commitments is minimised. Individual requirements will be taken into account when planning courses and it may be possible to streamline some elements of a programme.
Physiotherapy / Sports Therapy
Athletes requiring specialist rehabilitation can access services through local partner providers. This allows athletes to manage their rehabilitation with less impact on their academic studies as the treatment takes place on the College site.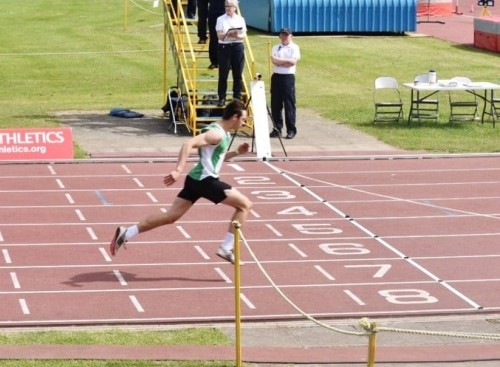 Patrick - Athletics
Financial and funding support
Where athletes are representing College there will be some financial assistance to help cover associated costs. Athletes will also receive information about bursaries and will receive support and guidance on writing funding applications to obtain these.
Kit package
Athletes will be provided with a kit package.
Communication
Athletes and parents will have a dedicated contact at the College who will provide an easy communication route. There is a Facebook page where elite athletes can support and share successes with each other; important information and opportunities will also be posted on there.
Profiling
The College will aim to raise the profile of athletes on the programme through local press coverage and by developing a dedicated area on the college website to 'elite performance'.
I must be honest the level of support is better than I received at university level! What a fantastic start for these young athletes!
Andy talks about the Elite Athlete Programme