Sport Academy teams through to National Championships
Posted on 9th November 2022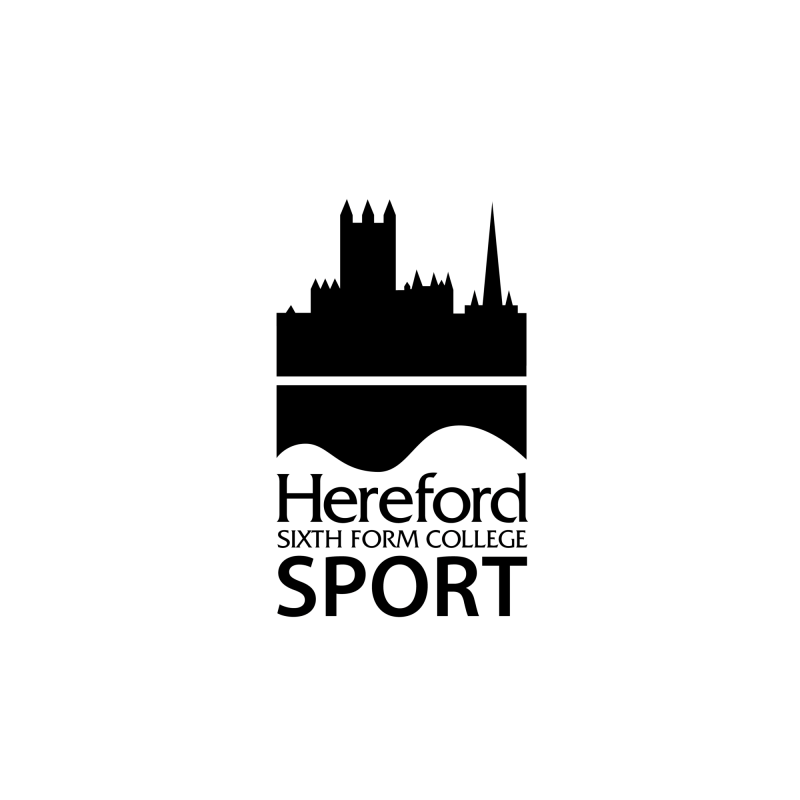 Last week saw success for two of the College's sporting academies, with a close defeat for a third. The Men's Rugby and Mixed Hockey teams both won their Regional Tournaments and have qualified for respective National Championships. The Women's Netball team were Regional Tournament runners up having fought a close game to Hartpury 1sts, who are current favourites to win the National Championships.
Match write ups of all three games below.
Men's Rugby Tournament Report Regional 7's at Walsall RFC.
HSFC 7's team arrived at Walsall ready to get stuck in and play some good rugby.
Shrewsbury gave us a good challenge for the first game making us stretch our legs and shoulders with some good physicality. Even with two yellow cards against Shrewsbury in the second half HSFC still took their time to switch on. Ended the game with HSFC 33 Shrewsbury 20
Our next game was against Newcastle. After the Shrewsbury challenge our lads stepped up and made good use of the wings stretching the play from touchline to touchline. Some good solid go forward in attack and defence with some work needed on lineouts. Ended the game with HSFC 38 Newcastle 0
Game three was against King Eds. During this game the support play from all our guys went up a notch seeing more offloads coming off the tackle and breaking the gain line with more ease. Our spatial awareness was more effective at identifying the spaces in the opposition defence. Better work at the breakdown and turning over good ball. Ended the game HSFC 43 Kings ED 0
Our Semi Final game was against Birmingham Met. The first half of the game saw Birmingham come out firing as a place in the final was at stake. They put the first points on the board putting us on the back foot. We woke up however and went back to simple rugby of pushing the gaps where needed and stretch the ball out to the wings for the rest. Second half saw some good footwork skills and support play. Game was called off a couple of minutes early due to a Birmingham injury. We wish the player a speedy recovery. Game ended HSFC 56 Birmingham Met 14
The Final against Shrewsbury we knew was going to be an all-out physical game. The weather had started to turn with the rain coming in and the wind impacting our kicking game. Despite this some very well-placed kick offs saw us score three times in the first half. Shrewsbury pushed us with some big hits in the first half. Second half saw some more excellent support play and our pressure pushing Shrewsbury back was key. It forced errors in our favour, which we used to our advantage. The tournament ended with HSFC the winners. HSFC 36 Shrewsbury 0
Congratulations to all who took part, Walsall RFC for hosting and thank you to the AOC organisers who helped make this possible
Team Sheet
Ethan Y
Harvey W
Will P
Max G
Ned C (VC)
Harri W
Will P (C)
Ewan L
Henry L
Ben D
Ben R
Ieuan W
James C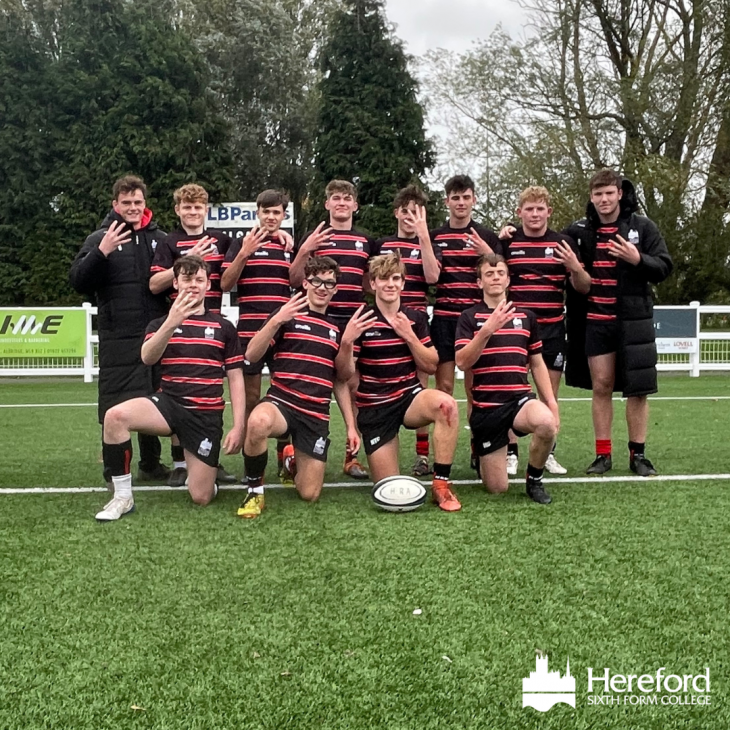 Men's Rugby Team
Mixed Hockey Regional AOC Hockey Championships report
Wednesday 3rd of November saw Hereford Sixth Form College Hockey Academy travel to Birmingham to Aston University's state of the art hockey pitches for the annual regional AOC hockey championships.
Our first match was against Shrewsbury College which didn't count due to them not being able to field correct amount of players, a great warm up for the main event.
This eventually led to a Hereford v Worcester final, a brilliant end to end match resulting in 6 goals and lots excellent play from both teams.
Goals for us scored by Oscar, Layton and Lily.
Penalty shoot out time!
We had to pick 5 players to flick but shootouts like this are all about the goalie and Ossian saved three goals to help us qualify for the national competition in April. All our training now will be towards that and it's a great goal for us to work towards.
Special mention must go to Niav who was players player of the match.
Team Sheet
George B
Jas W
Lily B
Niav F
Ossian F
Rihanna G
Oscar J
Ella J
Georgia I
Max L
Lily M
Seb R
Layton S
Tess W
Georgia T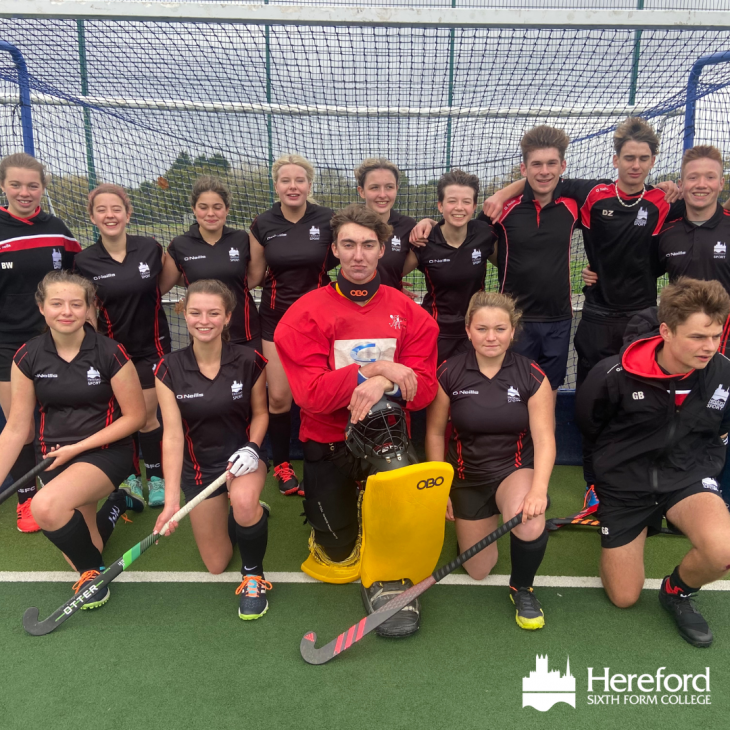 Mixed Hockey Team
Women's Netball Regional AOC Championships report
HSFC Netball 1st team attended the AOC Regional Tournament on Wednesday 2nd November. Their first game was versus Solihull and they won 10-7. Second game was versus Stoke and they won comfortably 23-6, a brilliant game to watch. Third game was versus King Ed's Stourbridge and they won 16-10. Fourth game was versus Birmingham Met and they drew 11-11. They were down 7-4 at half time after a very slow first half and managed to bring it back to a draw after a very hard fought second half. This meant we were drawn at the top of our pool with Birmingham Met and had to win the next game. Fifth game was versus Worcester and the girls' determination to get through to the semis was reflected in their play as they beat Worcester 12-4. The team met Newcastle in the semi-finals and won comfortably 15-9, so progressed to the final, where the girls met an extremely strong Hartpury team. They came out with 2nd place losing 17-5, however I must add that in the first half of the final Hartpury were winning 11-1, and in the second quarter the girls kept it to 6-4! A very successful day out with some very impressive play by the HSFC girls and a well deserved 2nd place.
Team Sheet
Sophia T
Olivia W
Natalie V
Rowan A
Lucy B
Tiphany W
Marianne W
Laila B
Ellie J
Bethan C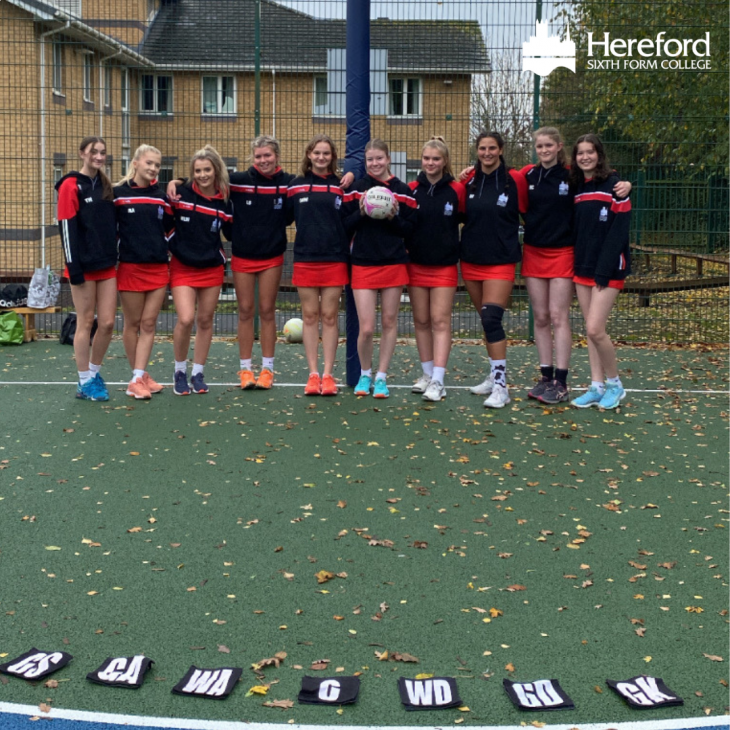 Netball Team