Sociology Students Welcome Investigative Journalist
Posted on 27th February 2023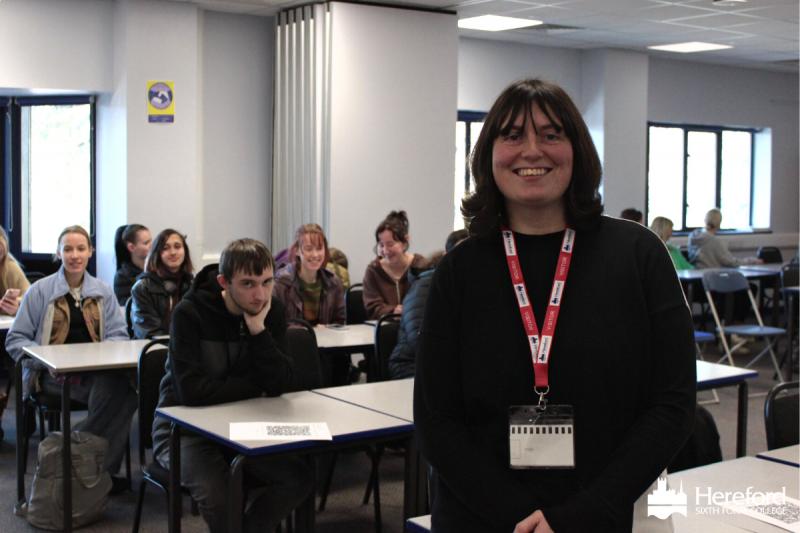 Last term, the Sociology department welcomed Nicola Cutcher, an investigative journalist working in broadcast and print media.
Nicola has worked as a researcher and assistant producer at the BBC; for Panorama, Newsnight, This World and on a variety of special documentaries for BBC2 and BBC3. She co-produced "Syria's Disappeared: The Case Against Assad with director Sara Afshar. The film was broadcast on Channel 4, nominated for a BAFTA and won Investigation of the Year at the British Journalism Awards.
As a freelance writer, she has written for the Guardian, Independent, Telegraph, New Statesman, Open Democracy and for a variety of magazines including New Humanist, The Idler and Countryfile.
Nicola spoke to students about her experiences in the media, researching and writing about local and global issues. The Sociology course aims to develop students understanding of society, apply theoretical explanations and research and analyse sociological evidence.