Former Student Talks Degree Apprenticeships
Posted on 12th May 2023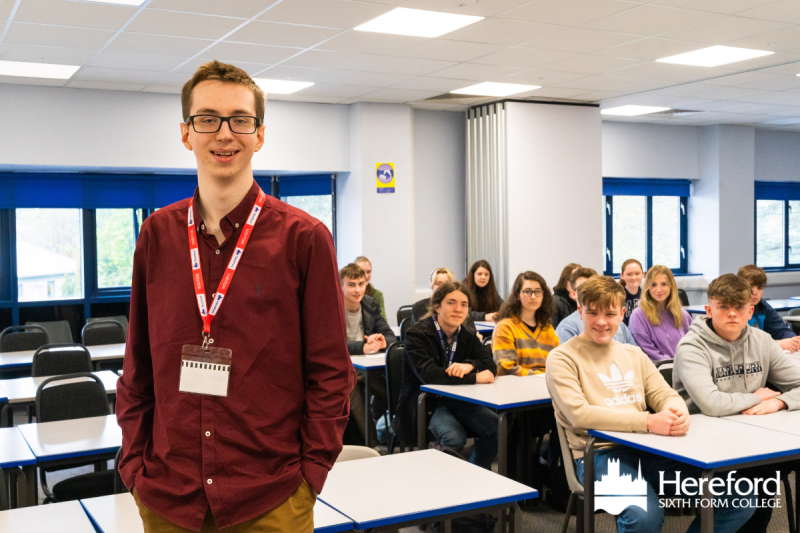 The Careers team recently welcomed former student Michael back to Hereford Sixth Form College to talk about his journey from college to degree apprentice with IBM. Students learnt about the benefits of the work-based learning route to gaining a degree and how to research and prepare for the application process.

A degree apprenticeship enables you to gain a full undergraduate or master's degree while you work. You'll spend most of your time working alongside part-time study at university. Overall, you spend about 20% of your time studying vs. 80% of your time working.

IBM says their Digital Degree apprenticeships take talented (students) and transform them into experienced IT professionals, benefitting both employers and apprentices given the country's need to bridge technology skills gaps.

Our thanks to Michael for taking the time to return to HSFC and inspire current students.

Anyone interested in degree apprenticeships can access further advice and guidance from the Careers department.