BTEC National Extended Certificate in Performance (Musical Theatre)
Equivalent to one A Level
This is a two year applied-learning course for those who have experience and are interested in developing acting, singing and dance skills for musicals as well as a broader understanding of the genre.
This course is equivalent to one A Level qualification.
Please note that this course cannot be combined with BTEC Dance.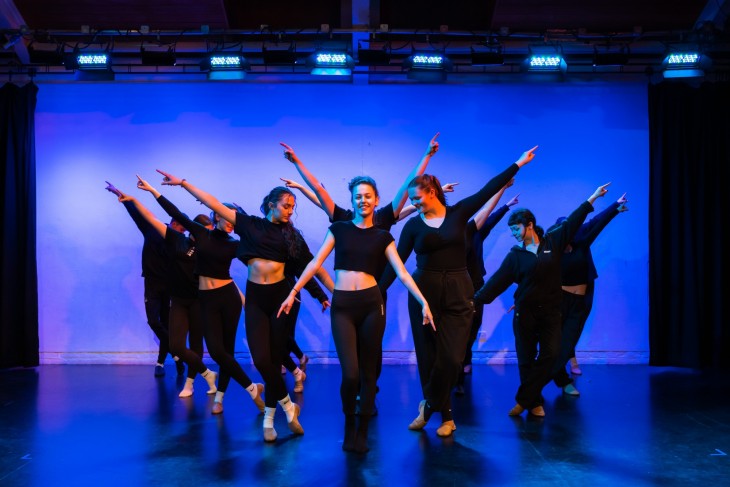 You will study performance with an emphasis on the Musical Theatre genre. This study includes understanding key practitioners within the field. You will develop your acting, dancing and singing skills as part of the course as well as other transferable skills such as research, communication and team-work skills.
You will learn how to create new, and interpret existing, performance material. You will rehearse, perform and evaluate your work throughout the year. Assessment is a combination of performance and written work with both internal and external assessment units.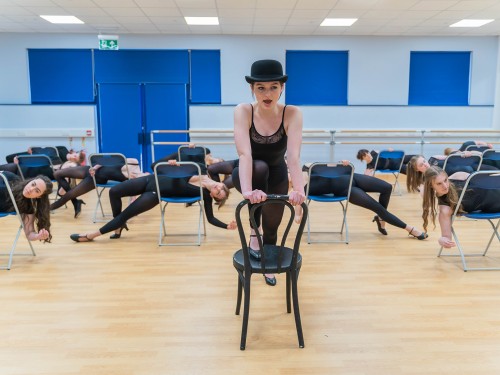 Topics Covered
Jazz Dance Technique
Singing Techniques for Performers
Musical Theatre Techniques
Developing Skills and Techniques for Performance
Group Performance Workshop
Resources and facilities
Performances will take place in our Performing Arts Centre.
Your work will be supported by a sound design technician and theatre manager with responsibility for lighting.
The Library has an extensive Performing Arts collection and you will have access to Digital Theatre Plus online archive, which contains a wide range of filmed versions of recent West End and international plays and musicals.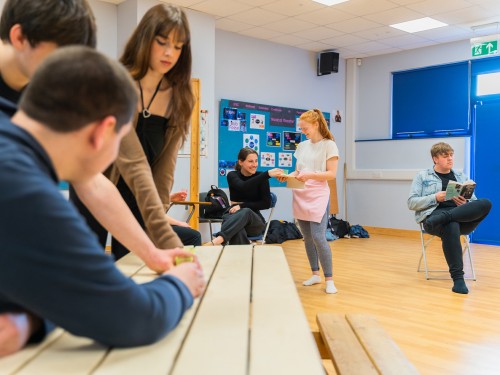 What can you do after the course?
This is a practical course, focusing on the development and refinement of singing, acting and dancing skills and how they contribute to the telling of a story to an audience. It will complement your Level 3 qualifications and help you progress in this field to higher education.
Past students have gone on to study musical theatre courses at the following institutions:-
Royal Academy of Dramatic Arts, London (RADA)
Arts Educational Schools, London
Bird College of Dance, Sidcup
Liverpool Institute of Performing Arts (LIPA)
Millennium Performing Arts College, London
Performance Preparation Academy (PPA), Guildford
SLP College, Leeds
The Urdang Academy, London
as well as many other university courses.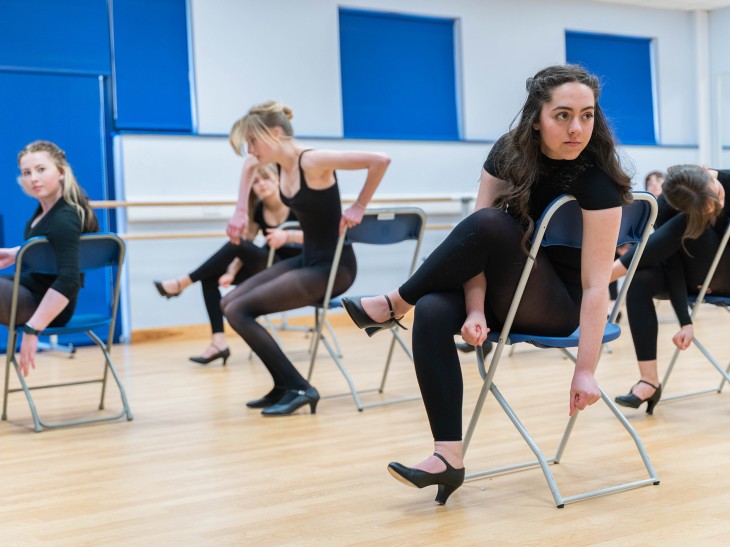 Enrichment
The Enrichment area of this website has more information about Musical Theatre and Drama at Hereford Sixth Form College.
Connor talks about studying Performing Arts, Musical Theatre