Media Studies A Level
The media plays a pivotal role in contemporary society, shaping our perceptions of people, issues and politics. Media Studies allows you the opportunity to reflect upon and analyse how these messages are constructed, the conventions and genres of different platforms from print media and TV through to music videos and social media. This course will also allow you the opportunity to develop your production skills through the coursework component.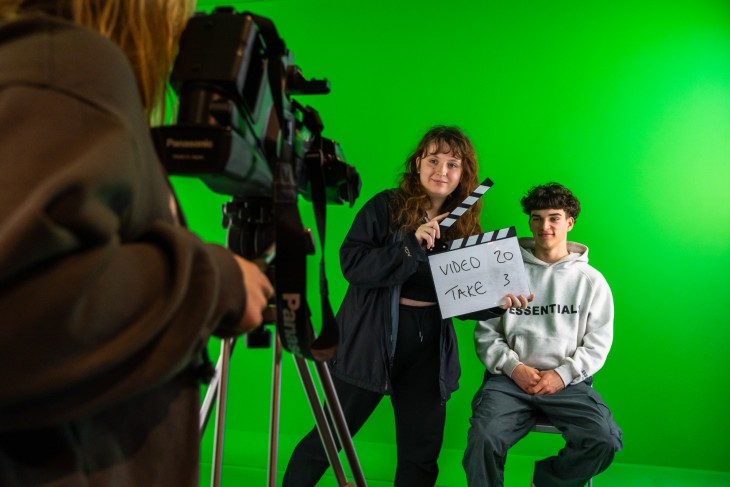 What does the course involve?
The A Level course requires you to develop a confident understanding of media theory and use it in your analysis of all media products. You will also get the opportunity to look at diverse products such as mainstream and independent magazines, foreign language television and products aimed at minority audiences to give you a real taste of our diverse media landscape.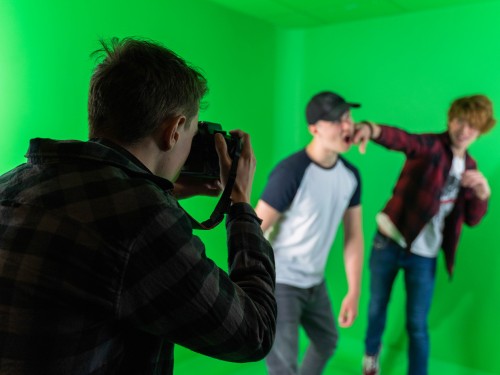 Component 1 (Examined)
You will study a broad range of media platforms, six in total, including:
Video games.
Music videos.
Radio.
You will develop your analytical skills and understanding of:
How the media conveys messages about groups of people.
The impact of how the industry works.
Technological issues and developments.
How audiences are targeted.
Component 2 (Examined)
You will study three media platforms in depth:
TV.
Magazines.
Online media.
You will also consider factors such as narrative and genre.
Component 3 (Coursework)
The coursework component requires the creation of two products across different media platforms. The products will be aimed at a specific target audience.
For example, you might choose to do a TV extract and a supporting magazine article, or film posters, dvd covers and a supporting website.
Trips
There will be day trips to galleries and museums to view exhibitions and optional field trips, such as a residential trip to a media conference at EuroDisney.
There will also be a range of visiting speakers, from photo journalists to PR professionals.
What can you do after the course?
This A Level prepares you for a wide range of degree courses in visual culture, TV and media production and communications.
The coursework is fun and exciting; it also helps your research, creative and practical skills. It's realistic, just like in the media industry,
Nathan talks about the Media Studies course at Hereford Sixth Form College