Business BTEC National Extended Certificate
Equivalent to one A Level
This course is designed to give you an understanding of business organisations and the markets they serve. This will be valuable background information in your working life and particularly relevant for anyone involved in management or business.
The BTEC Extended Certificate is equlvalent to one A Level.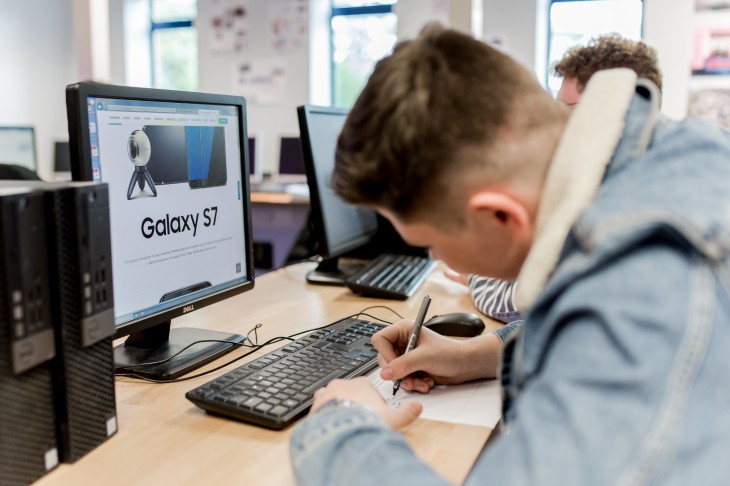 What does the course involve?
The Extended Certificate is a practical, work related two year course. You learn by completing projects and assignments that are based on realistic workplace situations and activities. There is the opportunity to participate in a programme of visits to business organisations.
Year One
You will study:
Exploring Business.
Developing a Market Campaign.
Year Two
You will study:
Personal and Business Finance.
Market Research.
Trips
As the BTEC is a vocational course there will be a number of trips and visits.
Costs will vary from free to £200 (optional trips).
What can you do after the course?
BTEC National qualifications are valued by employers and lead to opportunities in business specialisms including finance, human resources, management and marketing.
The course will also meet entry requirements for a range of degrees, HNDs and professional higher education courses.
You may also progress within employment to professional qualifications such as those offered by the Chartered Institute of Marketing, Management Accountants and Personnel Development.
Want to know more?
These factsheets provide lots more information about BTECs in general and about the Business Studies course.