Back to list
Chaplaincy
Our ecumenical Chaplain is actively involved in the life of the College in various ways.
The Chaplain's principal role is to be freely available to all students of any faith and none, to offer help and advice, support and encouragement.
This may be especially helpful at difficult or challenging times when you may have particular problems or concerns you would like to discuss, and these do not need to be limited to spiritual matters only. The Chaplain is accessible for confidential consultations during the College day and also at other times by appointment.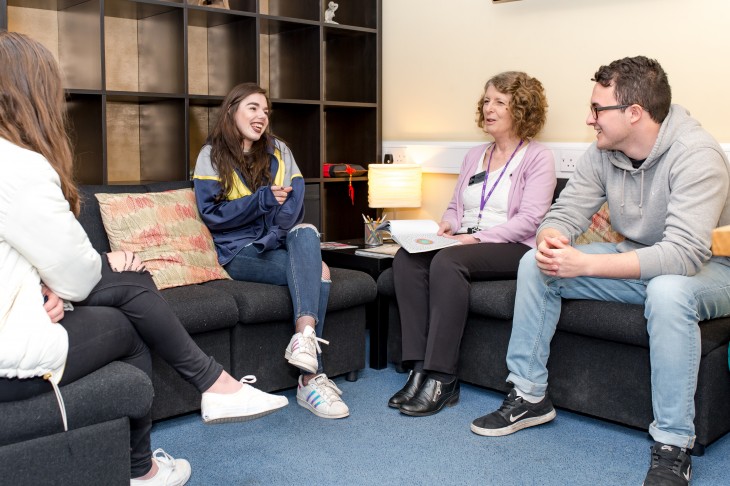 The Chaplain and students in the Sanctuary
Through the Chaplaincy we aim to provide you with space and time for reflection and renewal, opportunities for worship, fellowship, celebration and social action, as well as grappling with the key issues of the day.
Prayer Room
A classroom is available for prayer, meditation and reflection for students of all faiths.
I value having a Chaplain greatly, this is someone I can talk to about anything and who will support me in my search for faith, someone who will educate me in many things including but not limited to religion. This is an example pastoral care at its most accessible and welcoming.
The Chaplain also co-ordinates social activities for staff and students.
The Chaplain is in College on Monday–Wednesday and her office is Room A161 in the Well-Being Centre.
This is on the first floor of Aconbury building, above the Library.
It doesn't matter who you are, what you believe or how you act, but if you have a problem or not, the Chaplain will always be able to provide sound logical advice without judgement.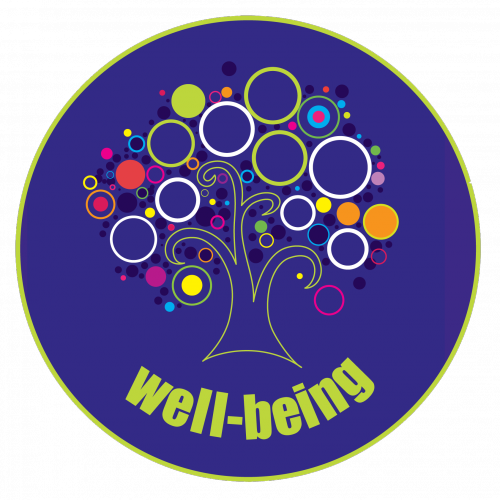 Well-Being logo