The Glyn Merrett Awards 2023
Posted on 21st June 2023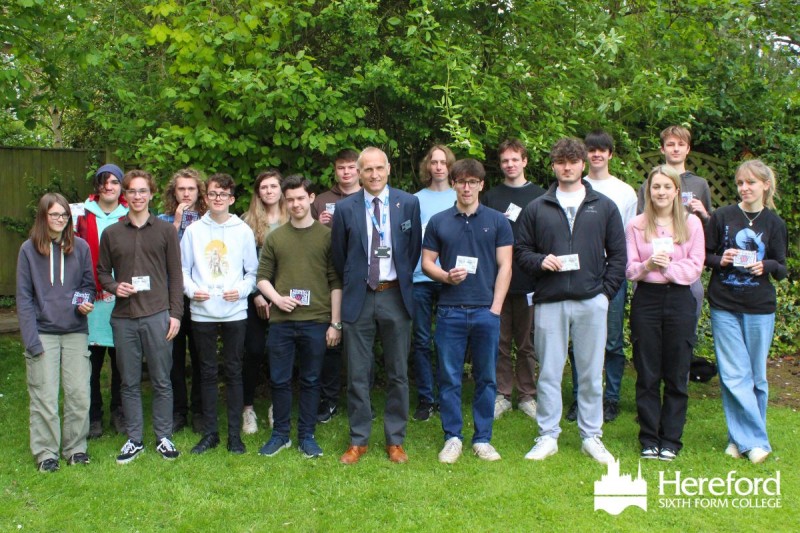 The college was honoured to have been remembered by a parent of former Hereford Sixth Form College students with a donation as part of his estate. Glyn Merrett sadly passed away at the great age of 90, having lived a long and happy life.
Glyn's sons Simon, Ben and Andy all attended the College from 1976 through to 1988. Andy said, "My father had a strong belief in the power of a good education and wished to leave a legacy to the college as he believes it is a "centre of excellence" for students". All three of Glyn's sons echo this sentiment, each enjoying their time at college and receiving excellent results that set them up for successful futures. Andy also notes that college is not just for learning as "friendships created (at college) have endured and grown since leaving all those years ago."
Glyn's wish was for his legacy to provide prizes to students in Maths and Physics, with Andy and Ben receiving an award during their time at the College. With the family's agreement, the College will award students studying Maths or Physics at University with a book voucher to go towards buying textbooks to assist with their higher education studies.
The Glyn Merrett Awards will help motivate and inspire future students to excel in Maths or Physics and the College is extremely grateful for Glyn and his family's generosity.