Student honoured to be appointed Lord-Lieutenant's Cadet
Posted on 24th January 2023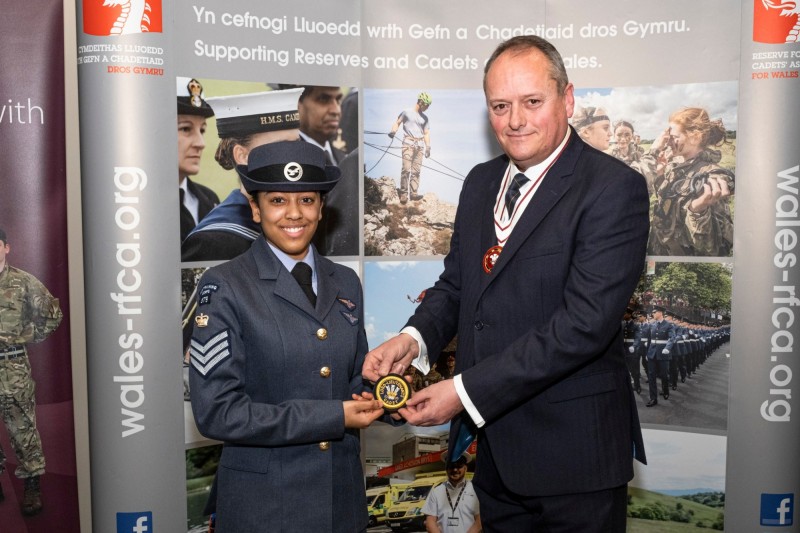 SStudent Amira V is "delighted and honoured" to have been appointed as one of the Lord-Lieutenant of Powys' Cadets. The prestigious role lasts for a year, with Amira serving Lord-Lieutenant Mrs Tia Jones alongside Cadet Sergeant Elliot T of Gwent and Powys Army Cadet Force.
Amira, based in Llandrindod Wells, is a Flight Sergeant with of No 2 Welsh Wing RAF Air Cadets. Since joining 579 Llandrindod Wells Squadron aged 12, Amira has seized every opportunity to develop her flying skills, gaining a scholarship in gliding and is now old enough to apply for further flying courses.
Amira said flying makes her feel "on top of the world," and she loves to "jump clouds" during supervised flying exercises. Amira says flying will always be a passion for her, and she has the offer to train with the Air Training Corp, which she hopes to undertake.

The Squadron was "buzzing with excitement" when they heard the news; to have a Lord-Lieutenant's Cadet within their ranks was big news for a small, rural squadron. Amira recommends the Air Cadets to all young people; she says, "joining the squadron has made me who I am today... it has given me confidence and life skills".

Amira is looking forward to undertaking her duties this year and, as a Lord-Lieutenant's role is to represent the Monarch in their local areas, hopes to be involved in the King's Coronation!

The College was thrilled to hear of Amira's appointment and will support her in balancing her duties and learning.