So Long Farewell...Welcome to the Theatre!
Posted on 14th July 2023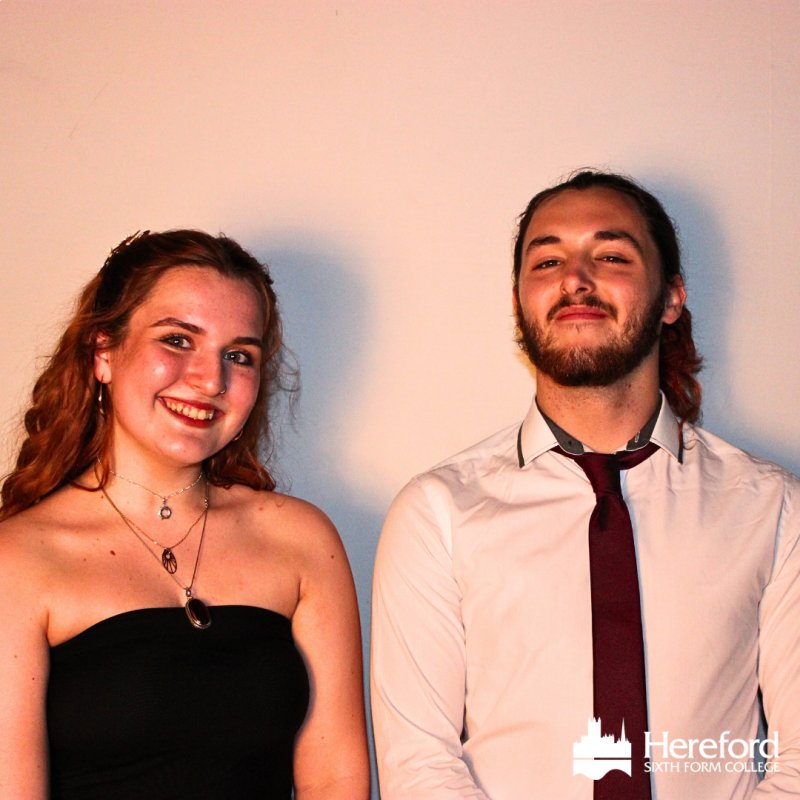 The end of the academic year means the Theatrical Arts team must bid farewell to their Assistant Theatre Technician, a post traditionally held by a former student for a full academic cycle.
This year's Assistant Theatre Technician was Niamh Thomas, who brought buckets of enthusiasm to the role, having greatly enjoyed her time as a student at Hereford Sixth Form College. As a keen former Musical Theatre student and leading member of Upstage Productions, Niamh bought with her a wealth of experience on and off the stage from her time as the UPSTAGE production manager in her second year, a lead role in Anastasia and excellent work on hair, makeup and costume in multiple other projects. Niamh says: "I directed the play Icarus last summer which was one of my favourite projects...so I jumped at the chance to work within the department for another year."

Niamh was a perfect candidate for the role which she took to gain valuable experience working in education as she hopes to pursue a career in education. The College and Theatrical Arts team wish Niamh the best of luck for the future as she heads off to study Liberal Arts at King's College London with the hope of focusing on Classical and Hellenic Studies with Comparative Literature.

Niamh has been succeeded in the Assistant Theatre Technician role by Levi Cooper, a student of equal theatrical calibre. Levi directed Upstage Productions' Summer show "Narrative" an immersive experience which captivated audiences earlier this week. The team are really looking forward to working with Levi and seeing how he makes the role his own.

Good luck Niamh and welcome Levi!