Rock Night at HSFC!
Posted on 7th July 2023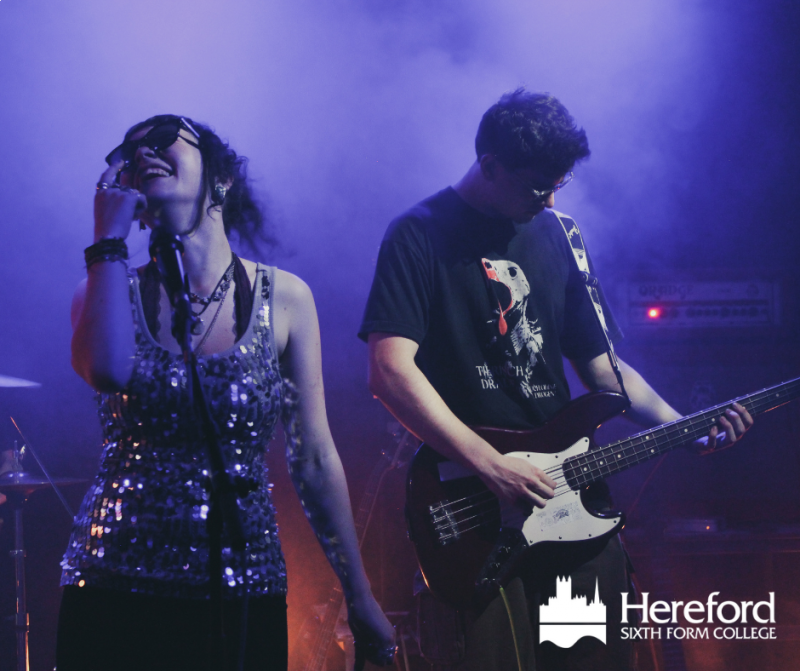 College Music Academy Rock Bands "Fandango" and "Dead on Arrival" recently took to the home stage, showcasing their musical talents to staff, students and friends in a packed out Performing Arts Centre. They were also joined by independent College bands "June" and "Marnie's Untitled Band".

The bands performed popular numbers such as "Sk8er Boi" by Avril Lavigne, "Harness Your Hopes" by Pavement, and "Fluorescent Adolescent" by Arctic Monkeys, which certainly got the audience rocking along.

The evening marked one of last performances on College premises for several band members who are off to rock out new destinations 🤘 However, "Dead on Arrival" will still be on hand in the next academic year to entertain everyone!

This phenomenal night was made possible by Ben & Jo from The Hereford Music Shop who provided and ran the PA equipment, Frank Raphael who photographed the event, and the volunteers who gave up their spare time to run the event and film it. Thank you to everybody who came along to this special night!