College Hosts Senior Manager from the Bank of England
Posted on 17th May 2019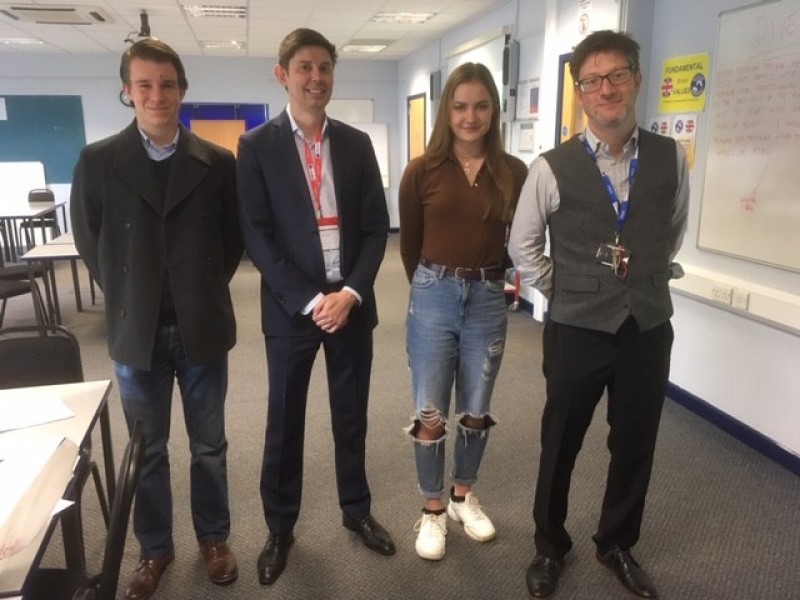 During the second week of May, the College was privileged to welcome one of the most important guest speakers of the year - John Power, from the Bank of England.
After graduating Trinity College Dublin, Mr Power entered the historic core of the British banking system. His career has seen him build an impressive CV incorporating advising central African Banks, managing liquidity in UK banks and even assisting Mark Carney, the Governor of the Bank of England.
The talk began with an overview of the role of the Bank, including the oversight and guidance of the Committee of Governors, the production and printing of banknotes and the strategic planning of monetary policy.
The second part followed with an explanation of the basics of what monetary policy entails including "quantitative easing" and the need to ensure adjustments at a later date.
The third and final part was focused on career opportunities. Mr Power talked through the multi-levels of entry; including college leavers, paid industrial placements during gap and university years and postgraduate training schemes.
We are very grateful to Mr Power for giving up his time to visit the College and present a hugely informative session which will help inform students' career choices.
The programme of Guest Speakers is part of the College's commitment to "Employability". This term covers a wide range of aims, from raising awareness of possible career routes; utilising professional "insider" careers advice and beginning early preparation in terms of setting "skills" and qualification goals, establishing contacts and gaining work experience.
Marco Martinelli
Enrichment Co-ordinator