Media Production Cambridge Technical Extended Certificate
Equivalent to one A Level
The creative industry, which includes film and television, is one of the biggest industries in the UK. This vocational course is designed to provide you with the relevant knowledge and skills to pursue one of the many careers in this industry.
So, if you are thinking of being a documentary filmmaker or setting up your own YouTube channel, this course could be the one for you.
What does the course involve?
The course is intended to be as practical as possible. The options chosen all relate to skills involved in the production of audio visual media such as short films, music videos, and sound broadcasts. This also includes elements of pre-production, production and post-production.
Year One
Unit 1: Media Production
Unit 2: Creating an Audio Visual Media Product
Unit 3: Scripting for Media Products
Year Two
Unit 1: Pre-Production
Unit 2: The creation and use of sound in Media
Unit 3: Planning and delivering a pitch for a Media Product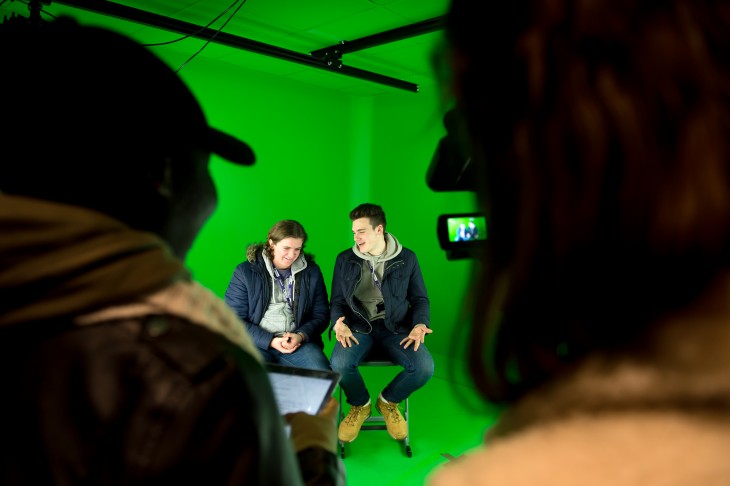 Trips.
In addition to doing some location shooting and recordings, visits will be arranged to professional media companies and exhibitions.
What can you do after the course?
You could progress to higher level media courses or apply for media production related apprenticeships.