Engineering Cambridge Technical Extended Certificate
Equivalent to one A Level
Engineering is a vocational course that helps prepare you for either a degree in Engineering or moving straight into the workplace.
It is important to note that this is not a hands-on Engineering course but an academic course that involves studying the Mathematics and Science that underpins Engineering.
There is a small amount of practical work involved throughout the course. There are also two major pieces of written coursework which are completed in the second year.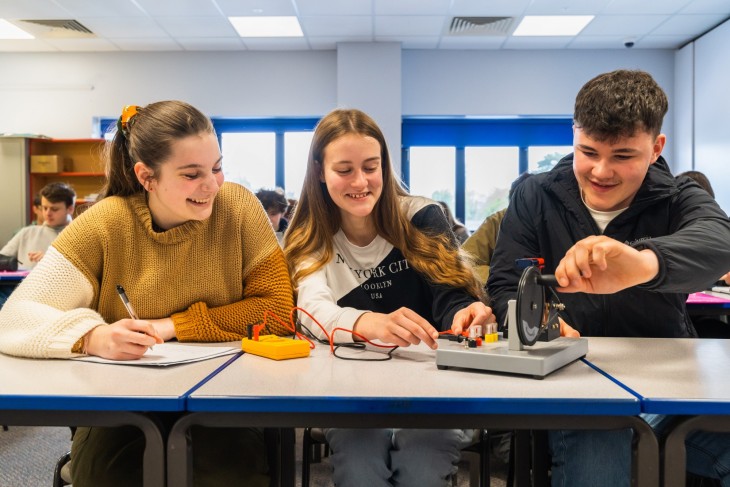 What does the course involve?
This course focuses on two areas of Engineering: mechanical and electrical.
Machines are made up of components and mechanisms working in combination. Engineers need to understand the principles that govern the behaviour of these components and how they are applied. Electrical systems and electronic devices are present in almost every aspect of modern life and it is engineers who design, test and produce these systems.
This course helps you develop your Mathematical and Scientific knowledge and skills so that you can begin to understand these processes.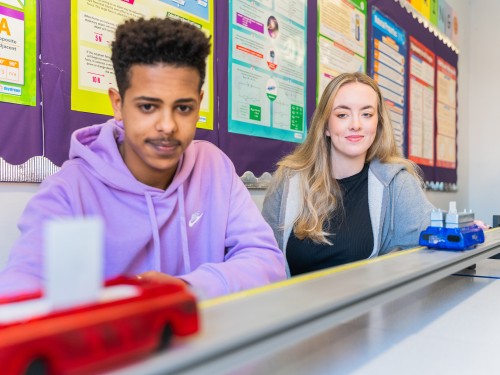 You will study modules on:
Mathematics.
Science.
Mechanical Engineering.
Electrical and Electronic Engineering.
The Science module includes studying motion, picking appropriate materials, electricity, fluids and thermodynamics.
The Mechanical Engineering module goes further into dynamics with topics on different sorts of gears and mechanisms, studying the bending and breaking of beams and bridge design.
The assessment methodology for this course is very different to the two year linear A Levels. In the first year you will sit one modular exam in January and then two in the summer. There will be opportunities to re-sit these papers in the second year.
In the second year you will sit one exam in January and complete two modules of internal assessed material. These modules will give you an opportunity to develop your ability to research and work independently, important employability skills.
Please note: Certificate in Mathematical Studies must be studied alongside this course, unless you are also studying Mathematics or Statistics.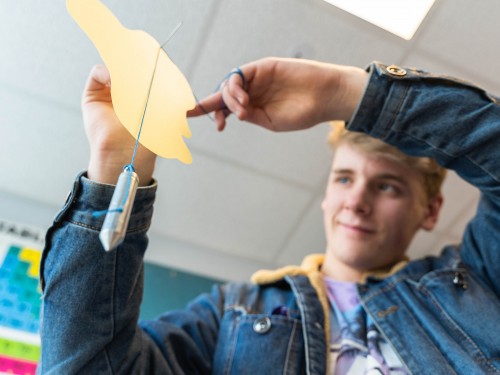 What can you do after the course?
This course can lead you into higher education, such as a degree or a foundation degree in Engineering, or into an apprenticeship or employment.
Alexia talks about studying Engineering