Programmes for High Flyers
Oxbridge and Russell Group universities
The College consistently achieves an average Oxbridge offers to applications ratio of 39%.
This is well above the national average of 20%.
89% of students who applied to Russell Group universities received at least one offer.
See Programmes for High Flyers: Oxbridge and Medicine and Programmes for High Flyers: HE+ for more details.
The Careers and Enrichment areas of the website also have useful information.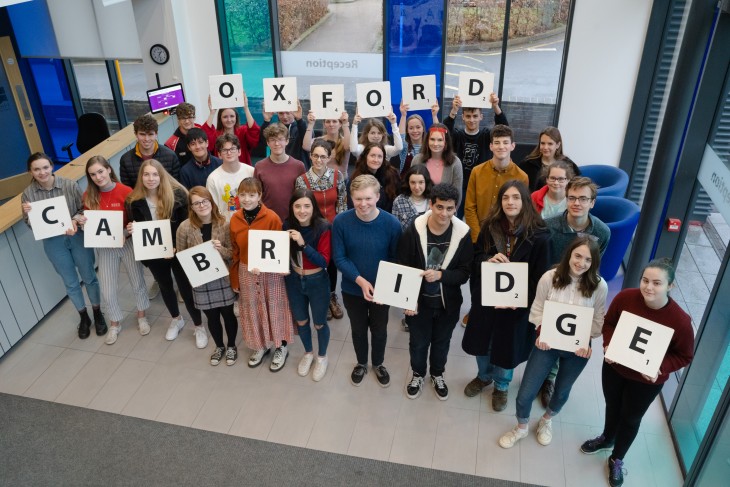 Oxbridge Students 2020