Programmes for High Flyers
Oxbridge and Russell Group universities
In 2022, 31% of Hereford Sixth Form College students who applied, recieved an offer to study at Oxford or Cambridge Universities.
This compares with the national average of fewer than 20% who apply and receive offers. This places our local sixth form amongst the most successful in the country, for either state or independent schools.
In 2021, 90% of students who applied to Russell Group universities received at least one offer.
See Programmes for High Flyers: Reach and Programmes for High Flyers: Academic Masterclasses for more details.
The Careers and Enrichment areas of the website also have useful information.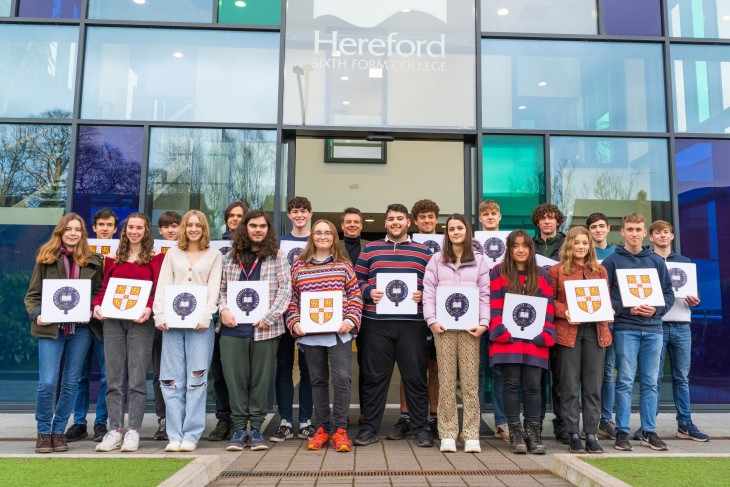 Oxbridge Offer Holders 2022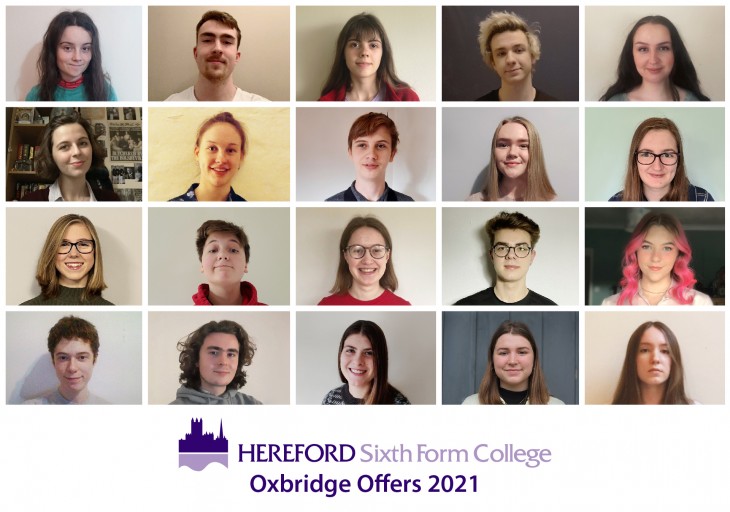 Oxbridge Offer Holders 2021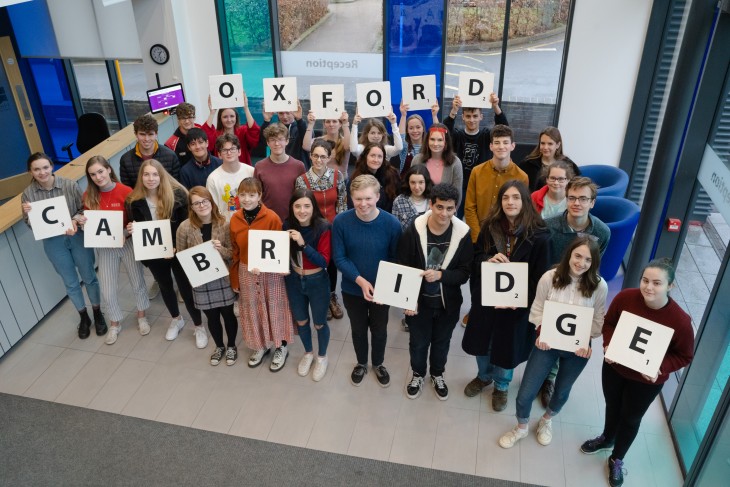 Oxbridge Offer Holders 2020