Wheels & Skills Driver Awareness Day at Herefordshire & Ludlow College
Posted on 21st April 2015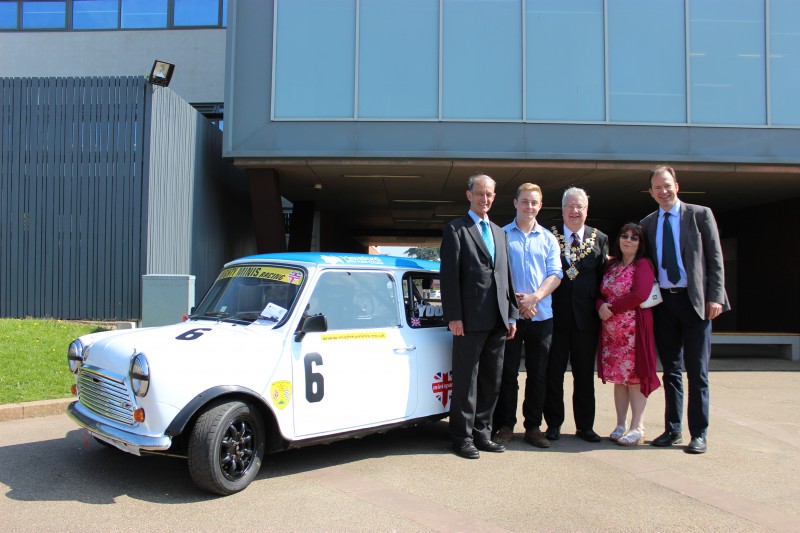 Staff and students from Hereford Sixth Form College were invited along to the Wheels & Skills Driver Awareness Day at Herefordshire & Ludlow College.
The aim was to get the serious messages of safe driving across to young learners, drivers and passengers in a practical and fun way.
Angela Tyler of the ELY Memorial Fund was instrumental in getting the event set up. She knows too well the dangers of the road having lost her daughter, Emma, in a road traffic accident. Angela was invited to a Safe & Social Driving event at Hartpury College organised by Tony Diett and Rob Lindsay of 3D Driving Awareness and they discussed the benefits of such an event being held in Herefordshire.
Fast forward to today and the Wheels & Skills Driver Awareness Day was underway.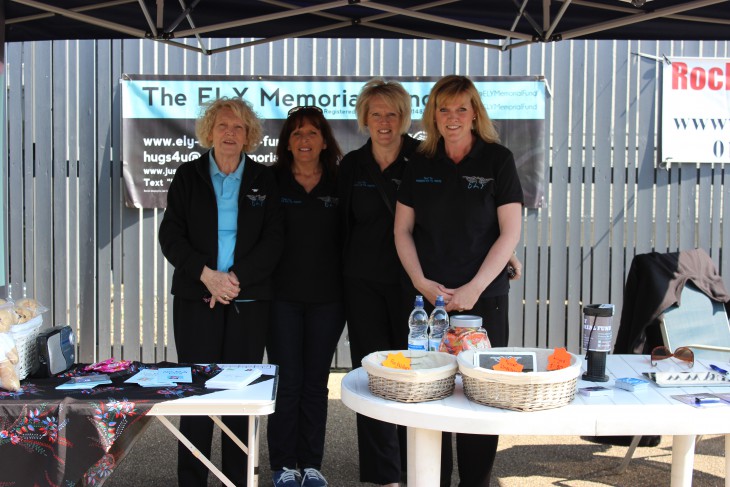 The ELY Memorial Fund representatives
The event was opened dramatically with a demonstration of Hereford & Worcester Fire Service cutting a RTC victim out of a car.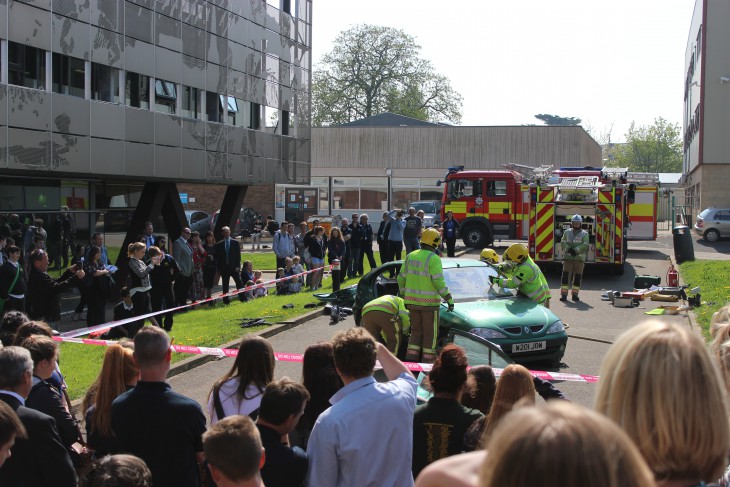 Hereford & Worcester Fire Service
Followed by a few words from Councillor Stone, Chairman of Herefordshire Council, The Right Worshipful the Mayor of Hereford Councillor Len Tawn and Jesse Norman, parliamentary candidate for Hereford and South Herefordshire.
West Mercia Police brought along an electric go-kart for students to drive with and without "beer googles" to simulate the effects of drugs and alcohol on a driver.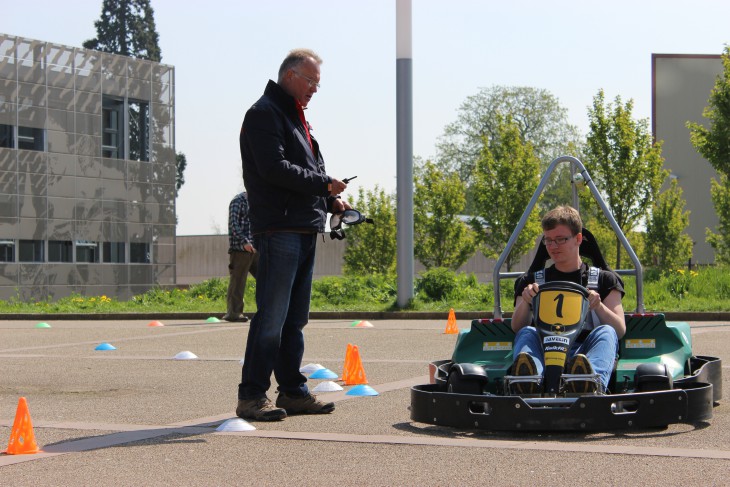 West Mercia Police go-kart
Derek Kirkwood and Tom Curtis from Kwik Fit were on hand to talk about tyre safety, preventative maintenance and the difference between legality and safety.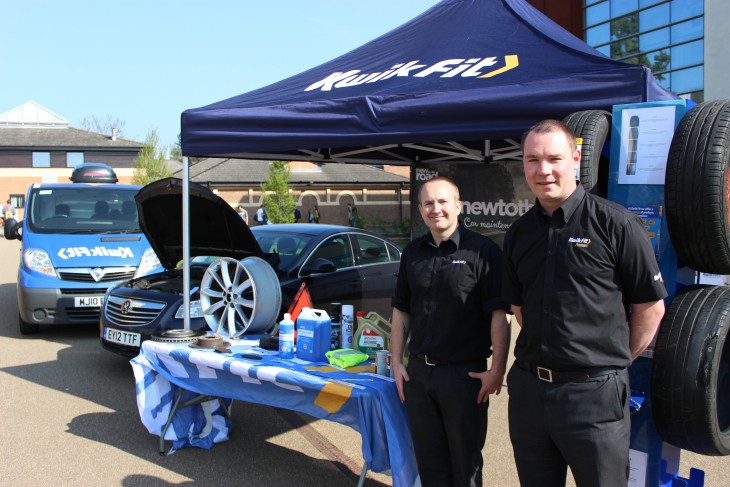 Derek and Tom from Kwik Fit
Gareth Rees from the AA was advising students on safety issues, choosing a driving instructor and the difference between parents and professional driving instructors.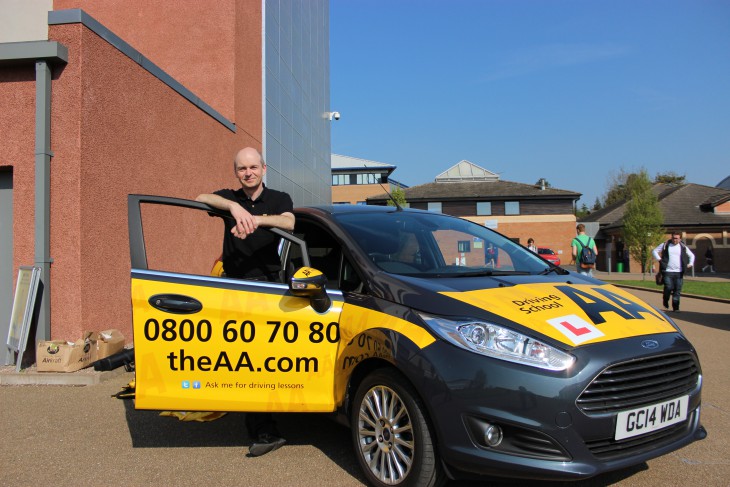 Gareth Rees from The AA
Rockfield Motor Services Ltd were also giving free advice on purchasing your first car and general road-worthiness including checking engine oil, tyres, antifreeze, wiper blades, brake pads and brake fluid.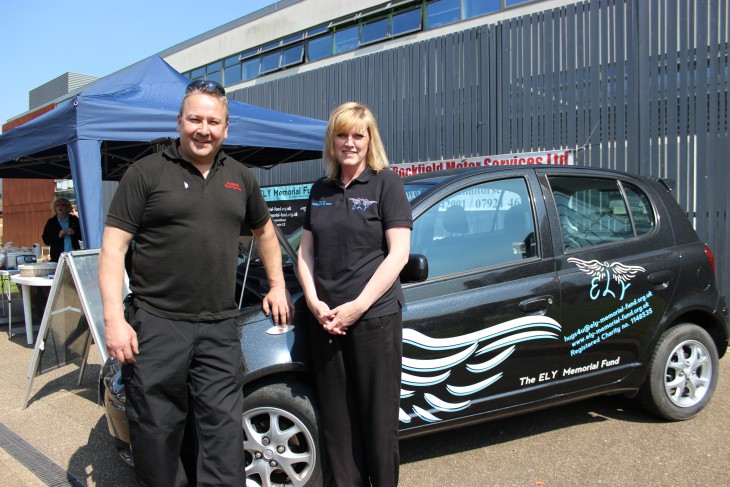 Rockfield Motor Services Ltd supporting the ELY Memorial Fund
The Safer Roads Partnership and Herefordshire Council were also on hand encouraging young drivers and passengers to learn about the issues affecting road safety. How road aware are you? You can play the Green Light Safety game by clicking here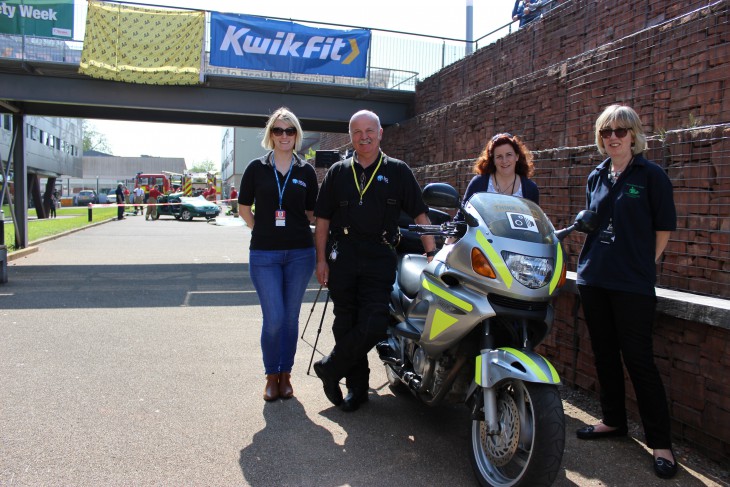 The Safer Roads Partnership and Herefordshire Council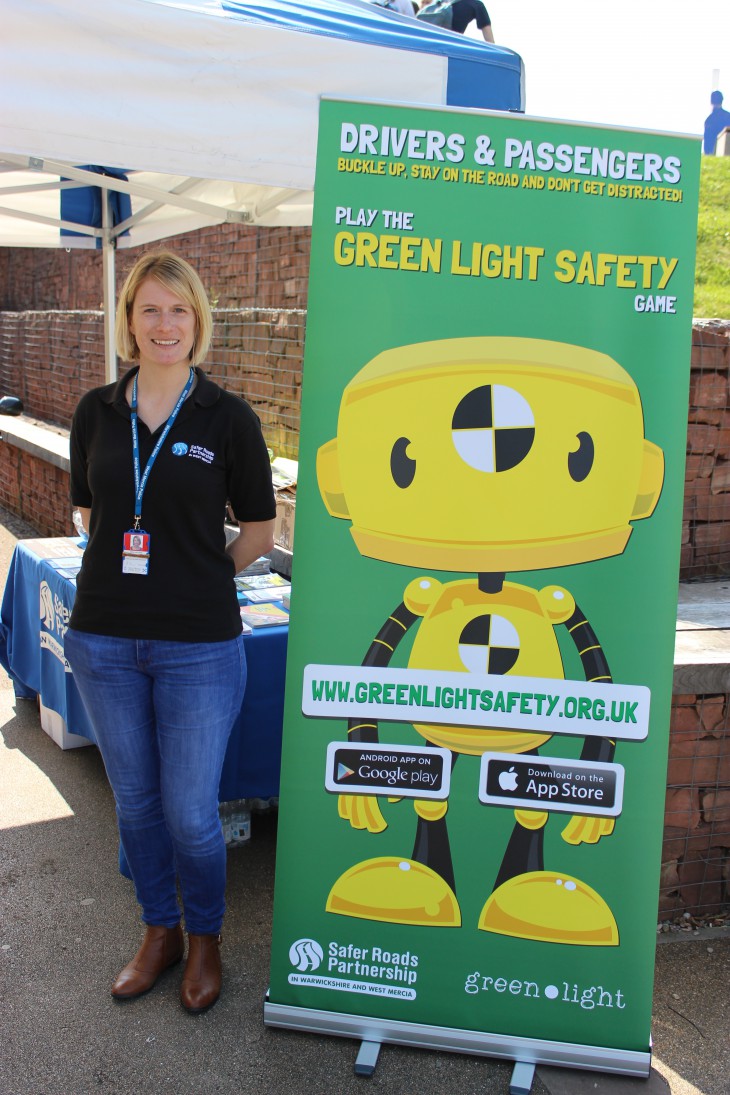 Play the Green Light Safety Game
Current sixth form student, Josh Young, was also in attendance. Josh is participating in the British Racing and Sports Car Club (BRSCC) Mighty Minis Championship. The 14-round series visits some of the most renowned circuits in the UK including Silverstone and Brands Hatch.
Josh passed his driving test in January 2015 and is very keen to promote road safety and sensible driving and to spread the message that motor racing should be kept to the track. With this in mind, on behalf of Hereford Sixth Form College, Josh is supporting and promoting the E-Driver programme both locally and nationally.
Click here for the E-Driver programme.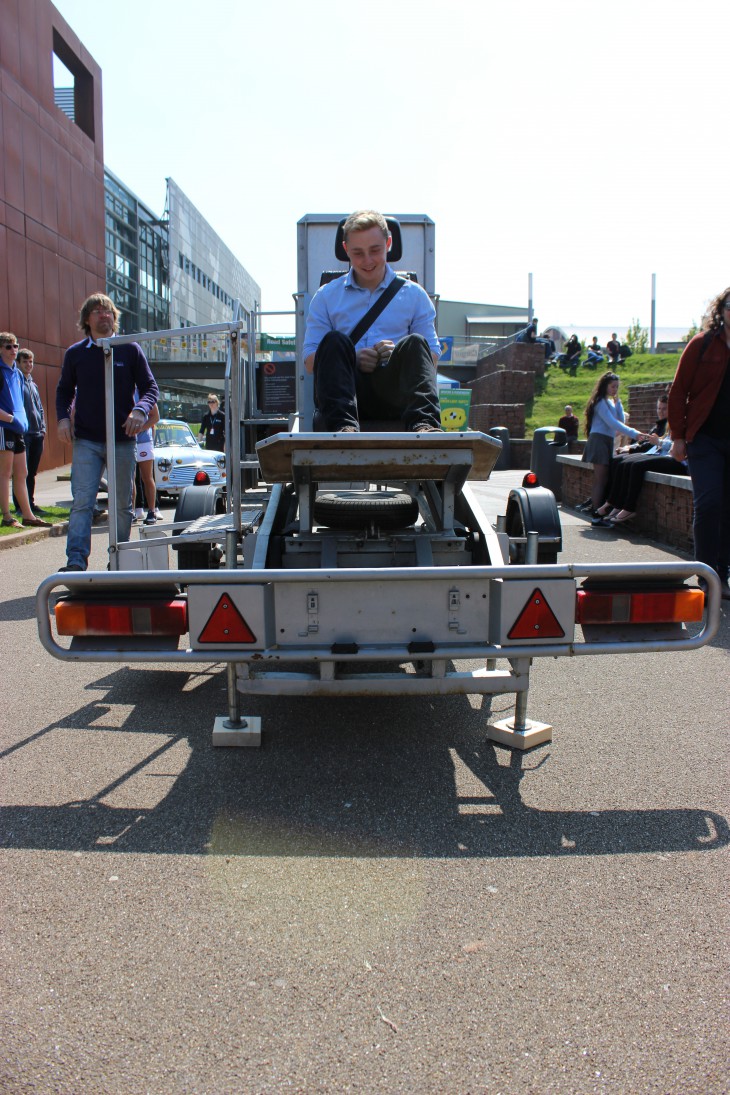 Josh having a go on the seat belt sled provided by West Mercia Police - quite an impact at 7mph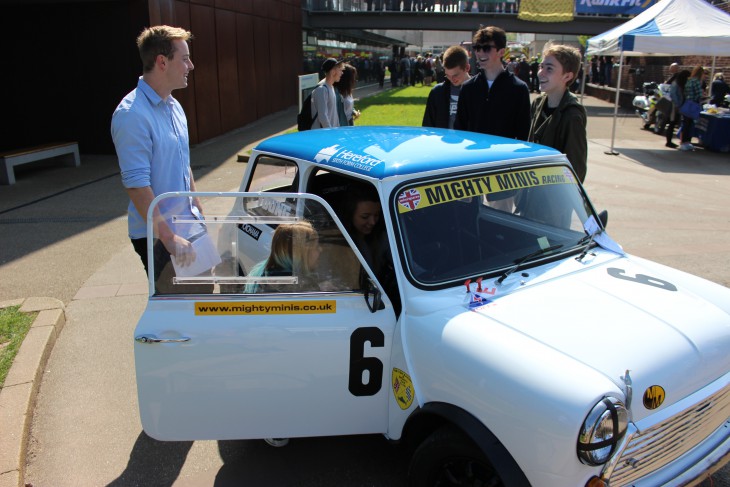 Josh talks all things mini...
You can follow Josh's racing progress on:
The event was very well attended by staff and students from across the Folly Lane campus. Congratulations to all involved in setting up such a lively and interactive event.