What Lucy Did Next: The Student Who Produced Our 25th Anniversary Commemorative Stained Glass Window
Posted on 8th February 2017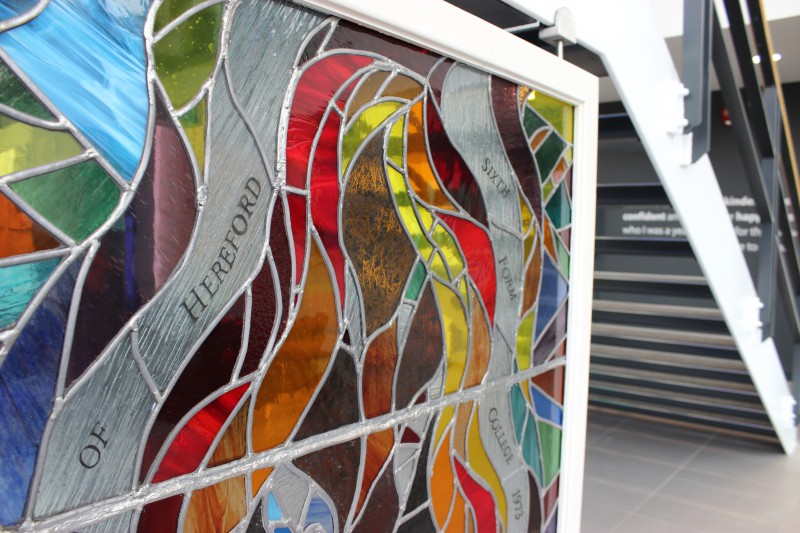 Hereford born artist, Lucy Goodman, has found herself based in Portsmouth after years of finding herself and what she wanted to do.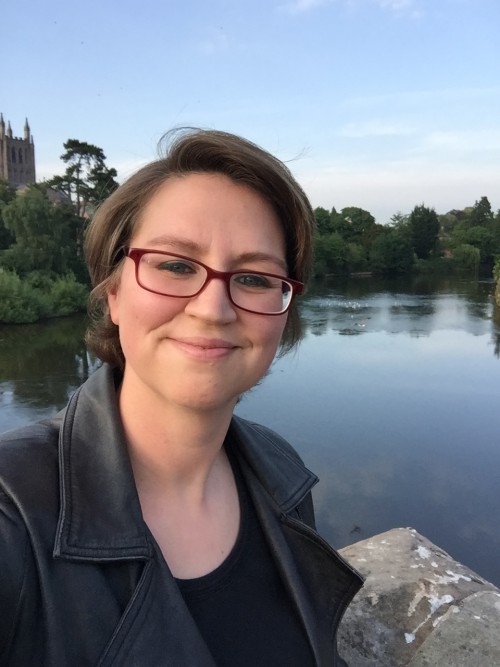 Lucy Goodman
Whilst growing up in the countryside of Little Dewchurch, Lucy experienced a childhood of freedom and exploring, which captured her interest in the natural environment; a theme that still runs through her work today.
Being diagnosed as Dyslexic at an early age, she found she was able to express herself and her feelings through all things arty and all forms of arts and crafts played a major role throughout her childhood.
Not deterred by Dyslexia and with a fierce determination to succeed, Lucy went on to complete 2 A Levels at Hereford Sixth Form College, leaving with A Levels in Textiles and Design - she left behind a commemorative stained glass window, commissioned by the Principal to celebrate the College's 25th Anniversary. The window, which was her A Level Design project, is still in place in the College Reception nearly 20 years on.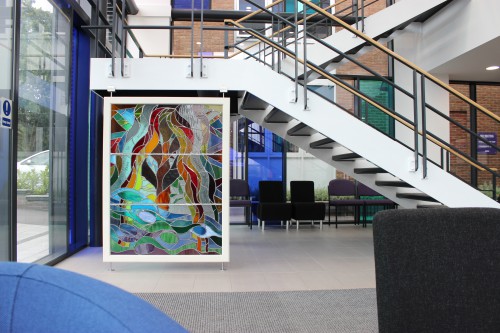 Stained Glass Panel 1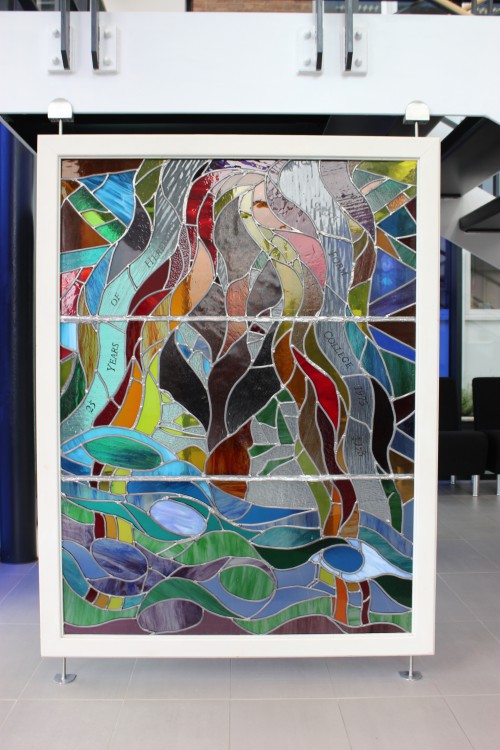 Stained Glass Panel 2
After receiving an unconditional offer to Plymouth College of Art and Design, Lucy then went on to achieve a BA(Hons) in Applied Arts. This experience enabled her to explore materials such as ceramics, metals, jewellery and hot glass. "The freedom of 'playing' with these new materials, pushing them to the limit with no other outcome other than to explore, felt very much like the freedom of my early years growing up in the country."
The beautiful coastline couldn't help but seep into Lucy's work and this continues to be a subject that still plays a major role in her art.
After years of moving around and various crafty jobs including picture framing, art galleries, glass blowing studios and a pottery painting cafe, the time came to settle down and embark on the most creative journey of all - motherhood!For a long time Lucy worked amongst the bikes and garden tools in the garage and the garden shed; desperate for a permanent work station. More recently, her wish has come true and a studio has been constructed in the bottom of the garden, small but just big enough to house a new kiln and her own space to work.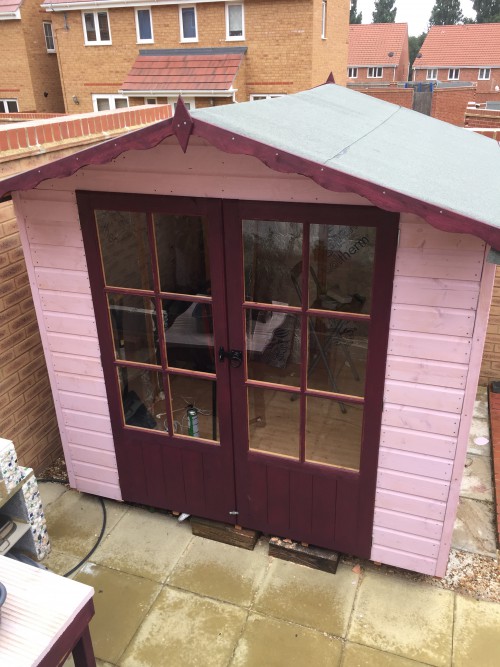 Lucy's Garden Studio
Lucy now spends her days – between school-runs – working in the studio producing her art using all the different techniques she has gained and developed over the years. She has a regular spot in local Country Markets; she is showcasing her work on art trails with other local artists and has started to build a small following on her Facebook page Daisy Rose Design.