West Midlands MEP Visits College
Posted on 29th September 2017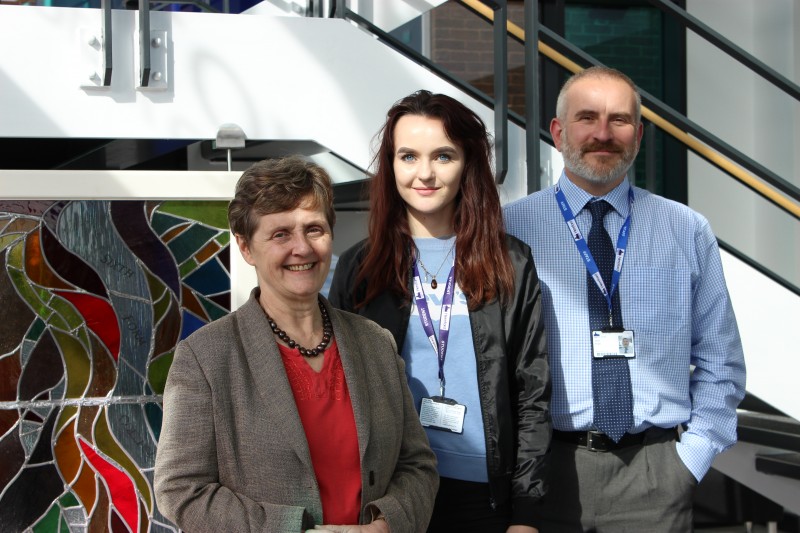 On 29th September, we were delighted to welcome Anthea McIntyre, Conservative MEP for the West Midlands, to Hereford Sixth Form College.
Anthea became an MEP in December 2011 and represents five million voters in the West Midlands.
During the Referendum, Anthea campaigned to remain in Europe but, following the outcome, and as a democrat, she now wants to do her very best to make BREXIT work.
One of the Committee's Anthea sits on is the Employment & Social Affairs Committee which has seen her collaborate with other MEPs of different political persuasions. This led to Anthea working with Labour MEP, Neena Gill to form the West Midlands Together Conference which was held in Coventry in November 2016.
The West Midlands Together Conference was established to "promote harmony and combat hate crime" which significantly rose after the BREXIT vote. It was a collaboration of different cultural groups and communities along with the Police and Crown Prosecution Service (CPS), encouraging everyone to work together in reporting hate crime.
A Steering Committee for young people was launched at the conference and a similar event will now be held for young people on 2nd February 2018. Anthea is very keen for sixth formers to take part and hoped that there might be some students at Hereford Sixth Form College from the Eastern and Southern European communities who could get involved. Her ultimate aim is to ensure that all communities feel welcome, needed and secure.
After giving a fascinating insight into how the European Parliament works, Anthea took questions from the floor on the subjects of studying abroad and EU Nationals residing in the UK. Although she didn't have all the answers, Anthea, was able to give a bit more clarity on those areas of the BREXIT negotiations and, very helpfully, signposted her audience to the document Comparison of EU/UK Positions on Citizens' Rights.