Vennture Wins National Award
Posted on 28th March 2017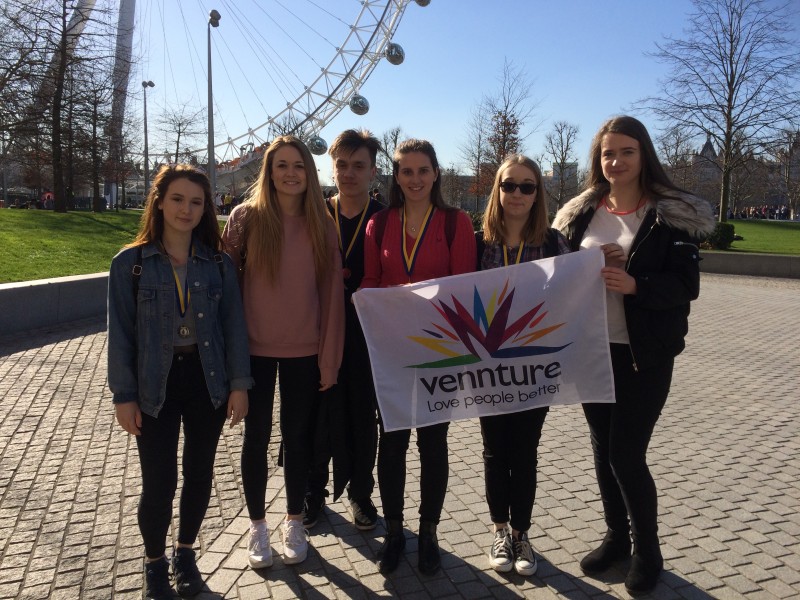 The Lean-on-Me team from Herefordshire Vennture has won the National Crimebeat award. A group of volunteers under the age of 25 attended the ceremony in London to collect this national award.
The award recognises their contribution to reducing crime in Hereford by providing this safe place. The High Sheriff and Mayor of Hereford were both in attendance at the award and support the scheme.
High Sheriff Bill Jackson said, "This is an incredible scheme and the students have been recognised nationally for their hard work".
Lean-on-Me provides a safe place in the centre of Hereford that is open every Saturday night to care for vulnerable individuals. The shifts are covered by a group of volunteers who are extensively trained in first aid, communication skills and Lean-on-Me protocols. The volunteers assess and supervise the recovery of intoxicated individuals to keep them safe and out of A&E.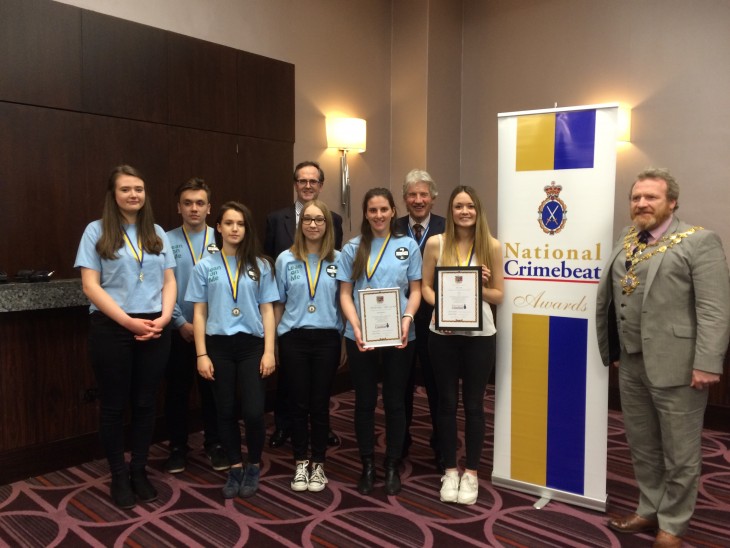 Some of the Lean-on-Me team with High Sheriff, Bill Jackson and Mayor of Hereford, Jim Kenyon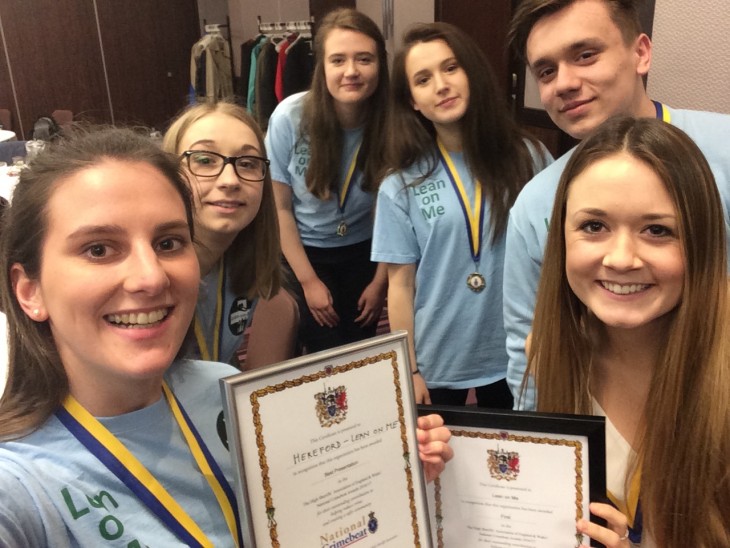 The volunteers with their award