Top University Continues to Mentor Some of the Region's Brightest Stars
Posted on 6th January 2016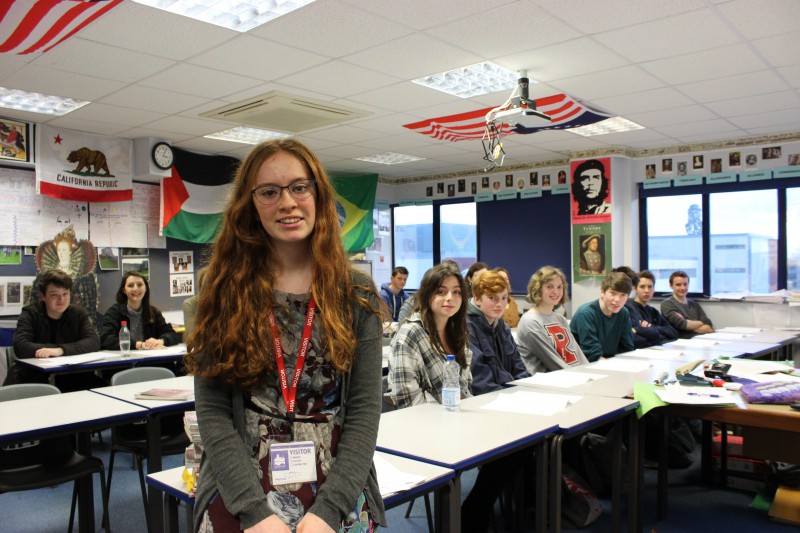 Hereford Sixth Form College is now in its fourth year of co-ordinating the HE+ Project for the region and the programme was recently launched to its latest cohort.
HE+ is a collaborative project sponsored by the University of Cambridge. The scheme is exclusive to state schools and colleges. It aims to share best practice in supporting and challenging the most able A Level students through extension activities and materials.
This year, six schools and colleges from the region are participating in the Hereford Consortium:
The Chase Technology College, Malvern
Dyson Perrins Church of England Academy, Malvern
Hanley Castle High School
Hereford Sixth Form College
John Masefield High School, Ledbury
Lady Hawkins School, Kington
Each consortium benefits from focused input from the University of Cambridge in the form of subject masterclasses, application support, and visits to Cambridge.
Joining together in this way creates an atmosphere in which a large group of students can challenge and support each other in raising their academic attainment and aspirations.
In essence, the HE+ programme will lead to an increased number of well-prepared students making more considered applications to highly selective higher education institutions, including the University of Cambridge.
Even more excitingly this year, we have started to see some familiar faces amongst the guest speakers. This year, former Hereford Sixth Form College student, Katie Harman, in her first year reading History at Worcester College, Oxford, returned to the College to deliver a masterclass to the HE+ Historians.
If you would like to find out more about the HE+ Project, please contact Caroline Baylis, HE+ Consortium Co-ordinator, Hereford Sixth Form College. Tel: 01432 355166 or E-mail: cb@hereford.ac.uk
The HE+ Programme Launch 2015/16 with Ella Rule, Schools Liaison Officer, Christ's College Cambridge