This Year's College Charity ~ Children of Peace
Posted on 10th December 2014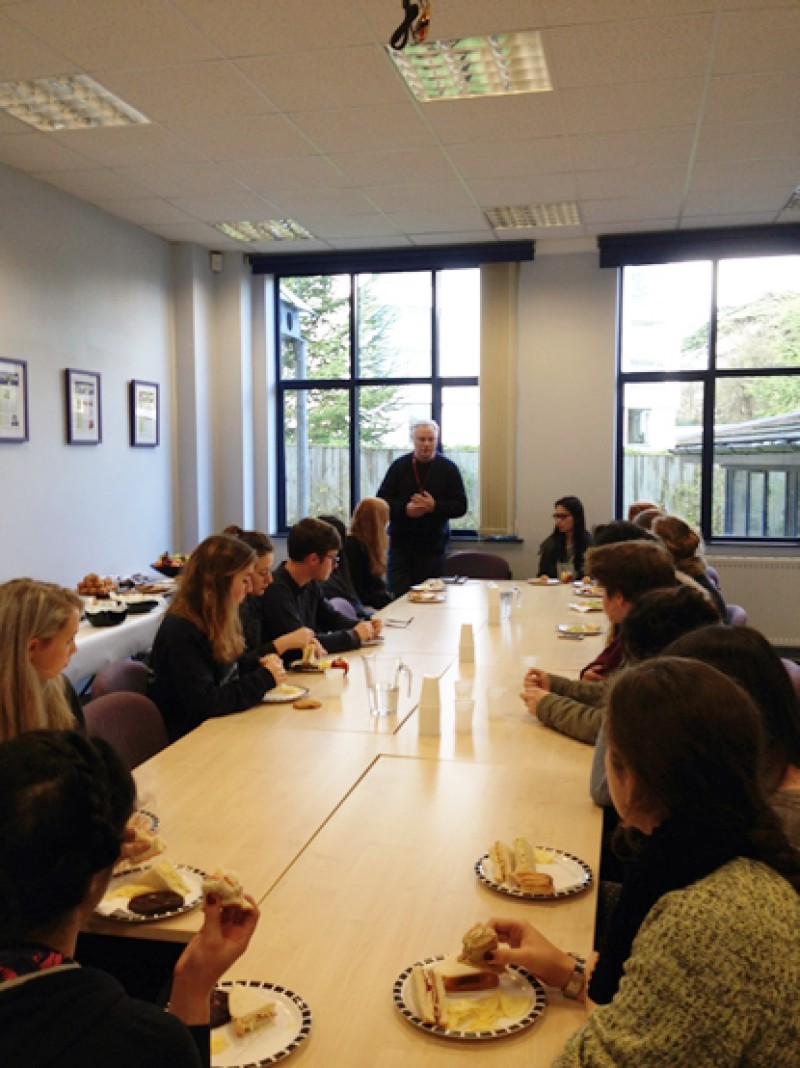 This year's College charity is Children of Peace - founded by Hereford resident, Richard Martin.
Children of Peace seeks to protect all of the children and their communities in Israel and Palestine - regardless of culture, faith, gender or heritage. You can find out more about the Charity here
A team of 20 students have put themselves forward to be actively involved with the Charity in a variety of roles and Richard Martin met with students to find out a little more about them over lunch, back in November.
As part of the College's involvement with the Charity, the Birmingham based international street artist Mohammed Ali (Aerosol Arabic) will visit the College for the day in March and paint eight panels with our students on the theme of Peace in Religion. Last year, Mohammed Ali was invited by Pope Francis to take part in the first TEDx event held at the Vatican.
The College has already raised funds for Children of Peace by holding a Staff Autumn Show, entries included fresh produce, jams, cakes, holiday photos, limericks and a raffle was held for a Tower of London Poppy.
If you would like to get involved in fundraising or can help in any other way, please contact the College Chaplain, Diane Evans.