The Hereford Sixth Form College Debate Society returns!
Posted on 8th November 2021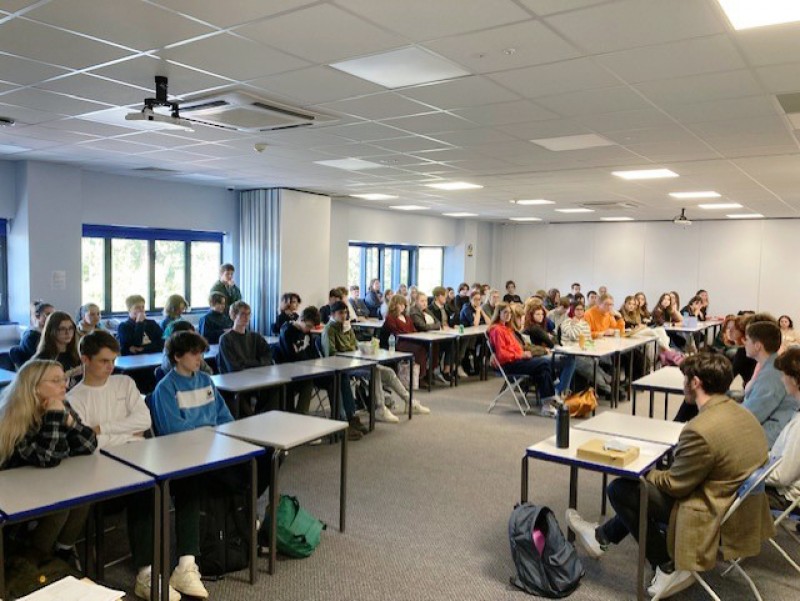 The 21st October saw the return of the famous Hereford Sixth Form College Debate Society with a starting motion of "This House believes that drugs should be decriminalised in the UK".
The Debate Society is long established tradition at Hereford Sixth Form College, as its form for discussing political, social, ethical affairs. With a potent mix of student chosen debates and prestigious guest speakers; it has attracted a large following and many alumni now firmly established in their careers, fondly remember events of yesteryear.
Under lockdown; Debates were conducted on the TEAMS platform. A new Development has been the inter-college cooperation with a cross college event including Worcester Sixth Form College as a partner.
The format takes a Question Time Panel; where student speakers present their arguments for 4 minutes each; followed by questions from the audience. This gives something for everyone; students who wish to be speakers, those who wish to pose questions and those who simply wish to sit and listen.
Guest Speakers booked in for this year include a former Green MEP, a former Minister for Immigration and current Minister for Transport and local MP Jesse Norman.
If you missed the first Debate; the next one will be on the 18th of November. Events are posted on the IMPACT hub- watch this space!