The Elite Athlete Group 2017
Posted on 15th November 2017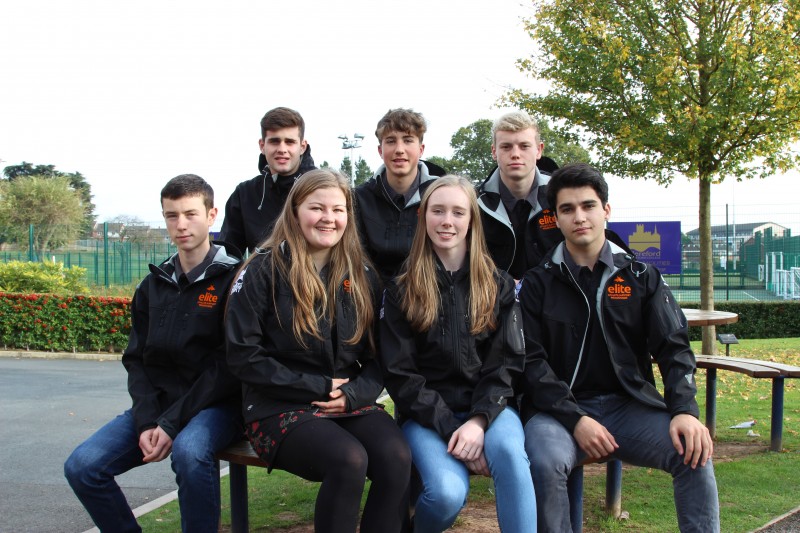 2017 has seen more high performing student athletes join the College's Elite Athlete Programme.
This year we have:
Brandon Adams | Badminton
Matt Beck | Sailing
Alice Crump | Netball
Ru Florence | Fencing
Pasquale Landolfi | Basketball
Fynn Lewis-Gale | Swimming
Poppy May | Tetrathlon (running / shooting / swimming / horseriding)
Sapphire Smith | Horseriding
These students compete at a high level both regionally and nationally and join our second years who also compete in an array of elite sport from cycling and synchronised swimming to tug of war and martial arts.
Alongside their studies, students on the Elite Athlete Programme receive extensive support, ranging from on-site physiotherapy to sports psychology. This is often delivered by high profile experts.
Students also benefit from one-to-one coaching sessions which are integrated into their timetable. Sixth Sense Fitness, the College's onsite, independent fitness facility, also provides students with personalised training programmes and nutritional advice.
Through the programme, students have managed to balance outstanding results at international competitions, alongside top grades in their studies.
Any student who is competing at international level in their given sport is eligible to join so if you would like to find out more, e-mail Andy Douthwaite, Head of PE ad@hereford.ac.uk, call 01432 346906 or come and pay a visit during one of our open events.