The College's Elite Athlete Programme is On Track for 2018
Posted on 30th October 2018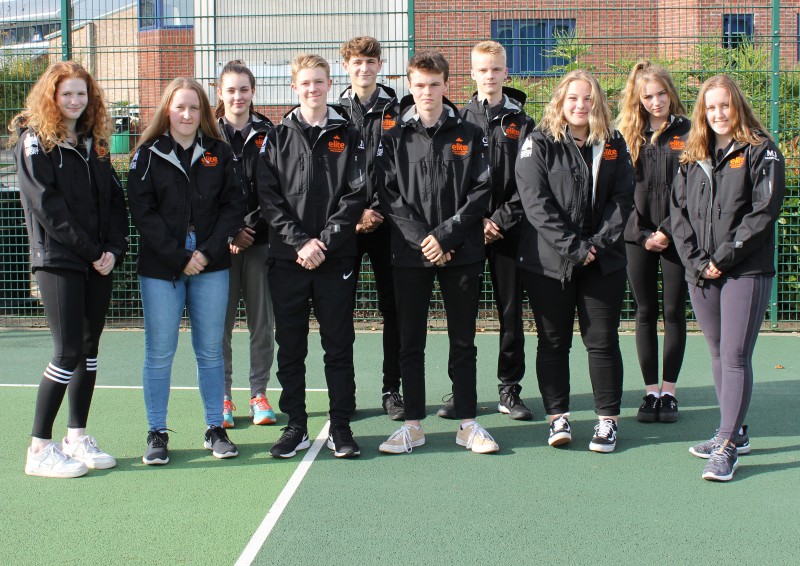 2018 has seen more high performing student athletes join the College's Elite Athlete Programme.
This year there are thirteen in total:
Emily Archer | Equestrian (GB)
Harriet Castle | Karate (England)
Jo Chesworth Rickards | Waterpolo (Wales)
Alex Francis | Hockey (Wales)
Kai Gooden-Morris | Swimming (England)
India Jenkins | Athletics (Wales)
Erin Jones | Waterpolo (Wales)
Megan Jones | Waterpolo (Wales)
Beth Morgan | Lacrosse (Wales)
Josh Rolfe | Alpine Skier (GB)
Chris Taylor | Hockey (Wales)
Jacob Thorley | Taekwondo (England)
Abi Watkins | Fencing (Wales and GB)
These students compete at a high level both regionally and nationally and join our second years who also compete in an array of elite sport from basketball and sailing to badminton and tetrathlon.
Alongside their studies, students on the Elite Athlete Programme receive extensive support, ranging from on-site physiotherapy to sports psychology. This is often delivered by high profile experts.
Students also benefit from one-to-one coaching sessions which are integrated into their timetable. Sixth Sense Fitness, the College's onsite, independent fitness facility, also provides students with personalised training programmes and nutritional advice.
Through the programme, students have managed to balance outstanding results at international competitions, alongside top grades in their studies.
Gail Hampson, mother of elite synchronised swimmer, Greta Hampson said, "There is so much support from the College given to students who are also elite athletes. They train and have success in their chosen sport without compromising their education." Greta left Hereford Sixth Form College in the summer with a Distinction* in Performing Arts (Dance), an A in English Literature and an A in Communication & Culture and, in recent news, has been selected by Swim England to join the 2019 synchronised swimming training squad.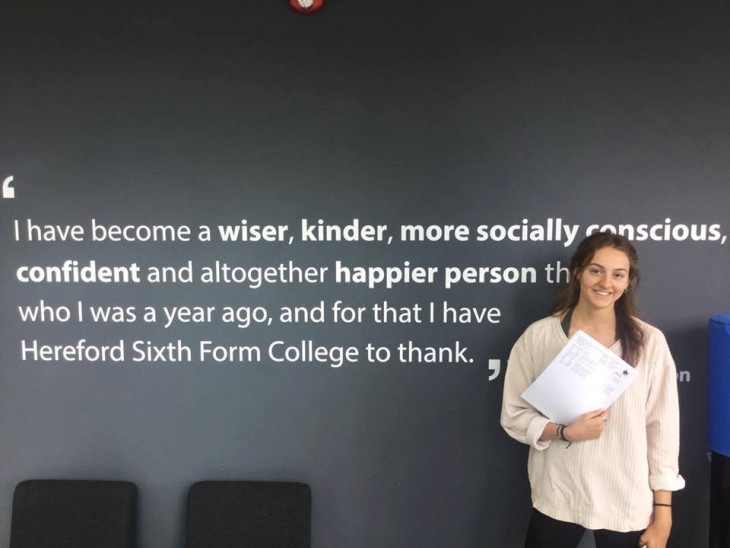 Greta on Results Day 2018

Any student who is competing at international level in their given sport is eligible to join so if you would like to find out more, e-mail Andy Douthwaite, Head of PE ad@hereford.ac.uk, call 01432 346906 or come and pay a visit during one of our open events.