The Academia Musica Orchestra Returns to Malvern Priory
Posted on 1st December 2014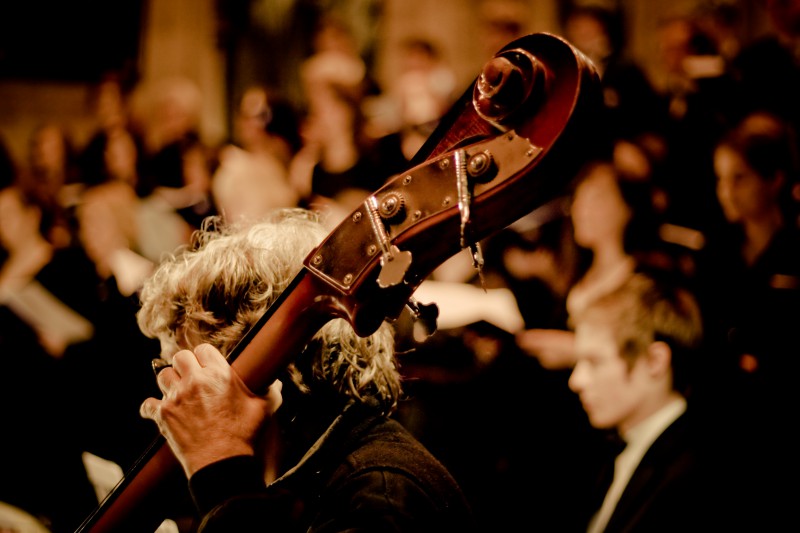 The Academia Musica Orchestra returns to Malvern Priory this week for a pan-European programme of French and Czech music. This month the orchestra, which comprises professional musicians and scholars in training at Hereford Sixth Form College, will also include guests from the Royal Welsh College of Music and Drama.
The evening will feature Dvorak's Eighth Symphony – commissioned by the London Philharmonic Society in 1885 – and Fauré's reflective suite from his incidental music for Maeterlinck's play of the same title. The evening will be rounded off by the ever-popular Pavane, which has found fame in several instrumentations and performance styles (including as a 1917 ballet by Diaghilev) and is here performed in Fauré's arrangement for orchestra.
Julian Lloyd Webber, patron of the Academia Musica, has given his support to the project: "More and more people are realising the power that music has to bring people and communities together." Director of Music, Aryan O. Arji, is proud of the standards that are achieved by these ensembles and the success of the professional mentoring approach: "It is remarkable that scholars who train at Hereford Sixth Form College and perform with the Academia Musica Choir and Orchestra are frequently offered places at some of the most competitive universities and conservatoires."
The Academia Musica Choir, which has received international attention, and frequently performs throughout the country, also continues to perform every week throughout the three counties, as well as in prestigious national venues and with professional ensembles such as the English Symphony Orchestra. A full list of their performances can be found at: www.academiamusica.co.uk
Jonathan Godfrey, Principal of Hereford Sixth Form College, said that he was impressed by the standards achieved by the music scholars: "The discipline that these young people show to their work is commendable and it is inspiring to work with scholars who are so dedicated to their work."
Tickets for this Saturday's concert are on sale from the Malvern Theatres Box Office: (01684) 892277 or click here to buy online
More and more people are realising the power that music has to bring people and communities together.