Study Visit to Russia
Posted on 2nd November 2017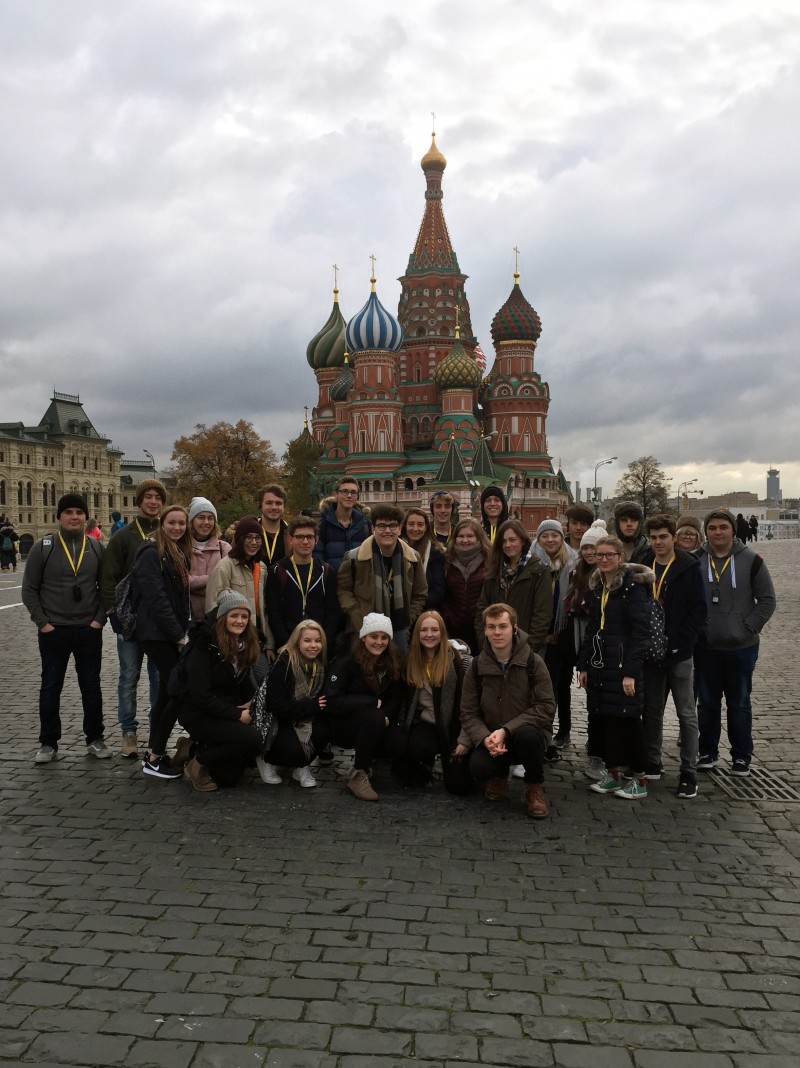 26 students (mainly Modern World historians) went on a History visit to Moscow and St Petersburg.
Highlights included Red Square, the Kremlin, Red Army and Great Patriotic War Museums in Moscow; the Winter Palace and Yusupov Palace in St Petersburg – scene of the murder of Rasputin. Overnight train from Moscow to St Petersburg as first snows of winter fell. Some students might have also gone to McDonalds... Great time had by all, and many thanks to Lynn Sims and Stephen Scott-Lee for accompanying our students on this visit.
You can see a gallery of photos from the trip here.