Study Visit to Russia 2018
Posted on 29th November 2018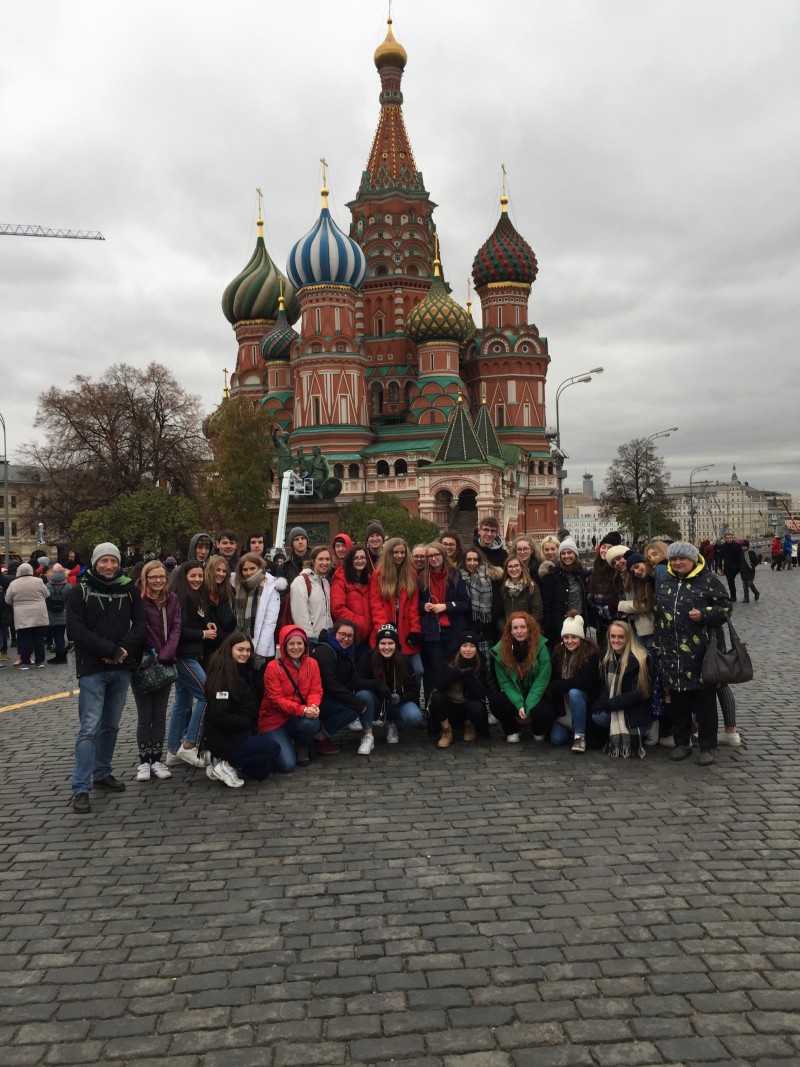 In October, 34 students (mainly Modern World historians) went on a History visit to St Petersburg and Moscow.
In St Petersburg, students visited the Winter Palace, the Pushkin Palace, the Peter and Paul Fortress and Revolution Square. An evening out at a Russian folklore show was also enjoyed.
An overnight train took students to a very cold Moscow. Highlights included Red Square, the Kremlin, the Red Army and Patriotic War Museums, along with Lenin's House and the spectacular Moscow Metro, which boasts one of the world's deepest underground stations and some of the most beautiful.
A great time was had by all and students also managed to fit in a snowball fight in Moscow as the first snows of winter fell.
You can see a gallery of photos from the trip here.