Students Win University of South Wales Geology Challenge
Posted on 29th November 2016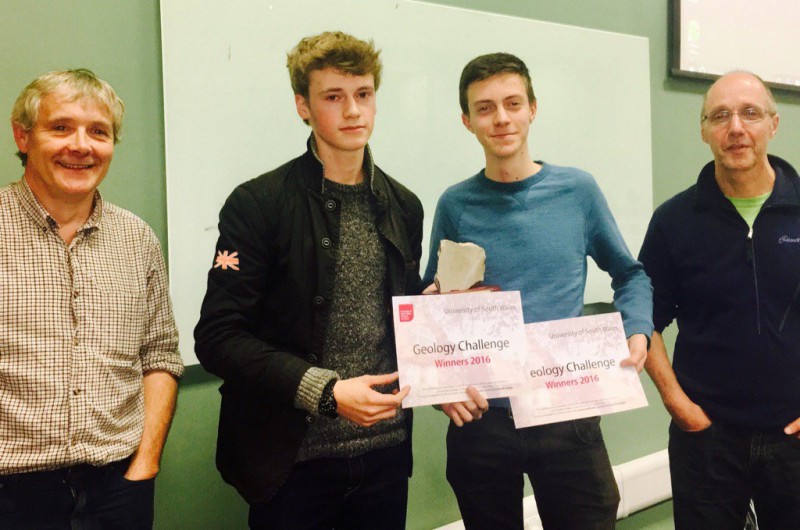 Ten students represented Hereford Sixth Form College in the University of South Wales Geology Challenge, recently.
The students first attended a fascinating lecture on Volcanism on Mars. This was highly interesting and explained how geologists study volcanic processes on the Earth's surface and apply them to the information received from the Mars Orbiter Spacecraft and the Martian Rovers.
This provided a great insight for the students into Volcanology and Planetary Science. Then we moved on to the quiz and two students were the winners, Tom Griffiths-Rose and Bryn Kearsey, retaining the trophy for the College for a second year in succession. Well done both.
Dan Newton, Head of Geology