Students Take Part in BBC Radio 4's Bookclub
Posted on 1st June 2017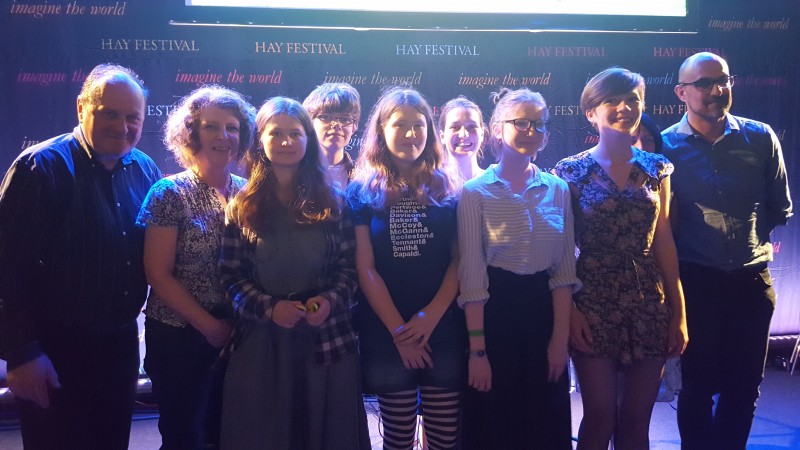 Five student members of the College Book Club took part in a Hay Festival recording of BBC Radio 4's Bookclub with James Naughtie on Sunday, 28th May.
The five students - Ellie Crowson-Jeffery, Zoe Haylock, Beatrice Kerry, Charlie Wellings, Polly Woodhouse - asked Hari Kunzru questions about his 2011 novel, Gods Without Men.
Four students got to ask questions - Bea , Charlie , Zoe and Polly - Bea was picked to ask the first question.
The recording of Bookclub will be broadcast on Radio 4 on 4th June at 5.00pm and 8th June at 3.30pm.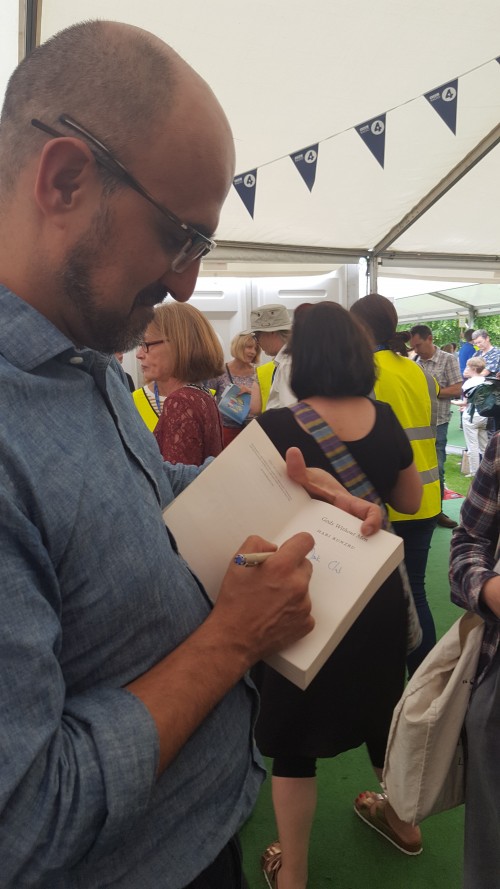 Hari Kunzru signing a copy of his book for the College Library