Students secure places on highly competitive "Empowered Females in STEM Programme"
Posted on 3rd November 2022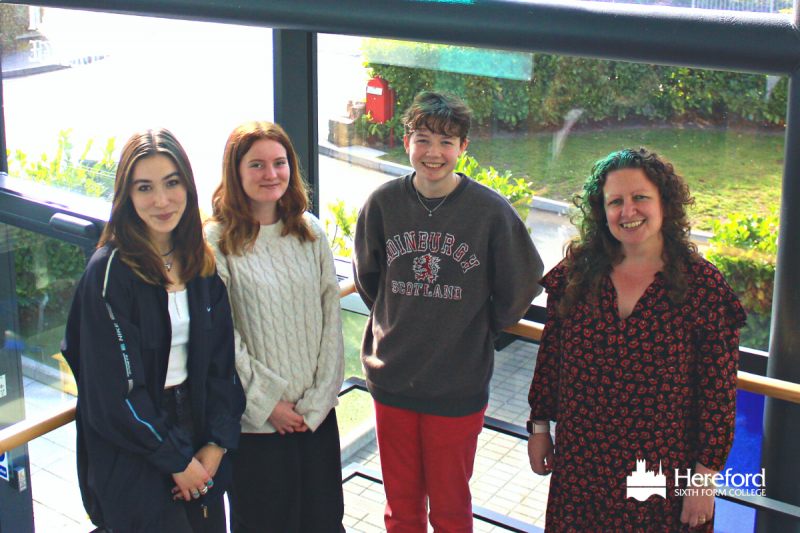 Three Hereford Sixth Form College students have fought off strong competition to secure places on the Upskill Me "Empowered Females in STEM Programme", a 6-month programme designed to educate, empower, and enable young women and non-binary people to pursue fulfilling STEM careers. STEM is an acronym for Science, Technology, Engineering and Mathematics, fields of study which have historically been male dominated. Jasmine, May and Anna demonstrated a committed and motivated attitude in their applications, alongside a passion for STEM, winning one of 300 places each out of the 1300 applications received.
The three students attended the launch in October at the Amazon headquarters in London and have been allocated leading women in STEM as their mentors. Their mentors hold significant positions at the large companies taking part in the programme, such as Google, Citrix, Salesforce, Dyson and Meta. Over the next 6 months, Jasmine, May and Anna will take part in STEM masterclasses, work with STEM experts to solve a real-world challenge, network with members of the STEM community and learn about diverse career paths into STEM. On completion they will attend a graduation event at the Salesforce HQ in London.
Principal Catherine Brearey met with the students to hear about the launch and discuss their career aspirations. Catherine is a passionate supporter of empowering females into STEM and is herself a skilled mathematician, offering the students advice from her own experience. "We are extremely proud of Jasmine, May and Anna in securing places on the STEM programme, they speak passionately about their favourite STEM subjects and aspirations for the future. The students are excellent role models, and we hope their success will encourage more female students into STEM subjects and exciting careers in the STEM sectors".
Hereford Sixth Form College offers a wide range of STEM subjects, view more information in our prospectus.