Students' Receive Duke of Edinburgh's Gold Awards at Buckingham Palace
Posted on 22nd May 2019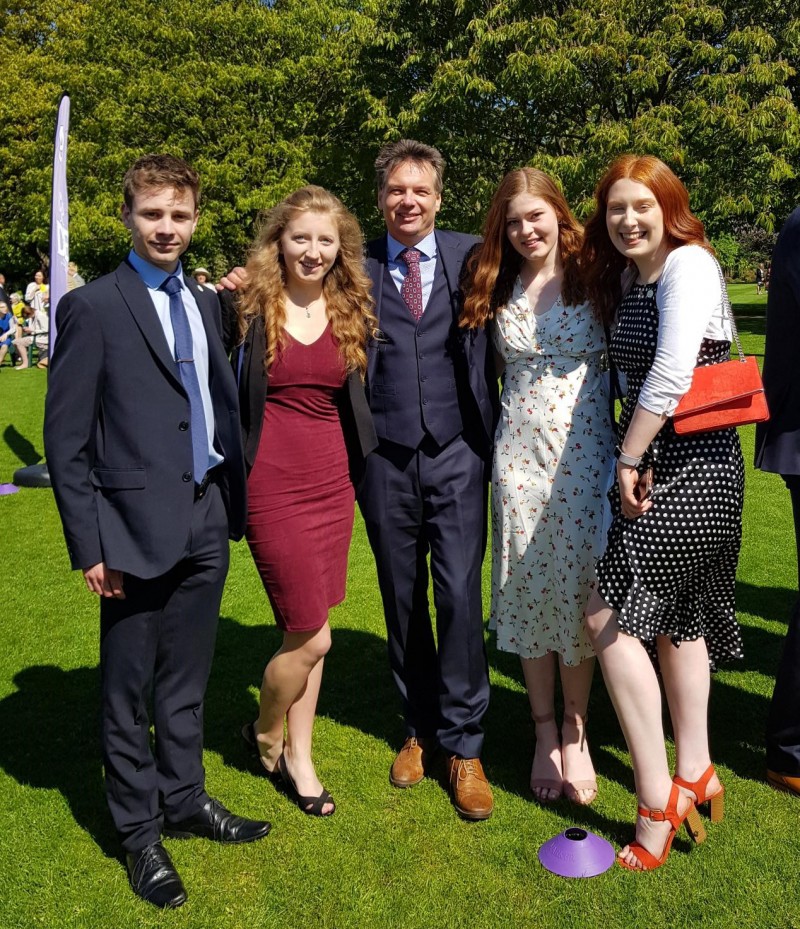 On Monday, 13th May 2019, 15 students from Hereford Sixth Form College were invited to Buckingham Palace to receive their Duke of Edinburgh's Gold Awards from royalty.
Principal, Peter Cooper, was also invited to attend the event as a special guest in recognition of the College's outstanding work in this area and the excellent enrichment opportunities it offers to students.
An even more special guest was Bill Bryson, who talked to the students about their exploits and regaled them with a few stories of his own. The ceremony was hosted by the Earl and Countess of Wessex.
A few of Peter's snaps from the day including an obligatory selfie at Buckingham Palace