Students Put their Legal Skills to the Test
Posted on 9th May 2016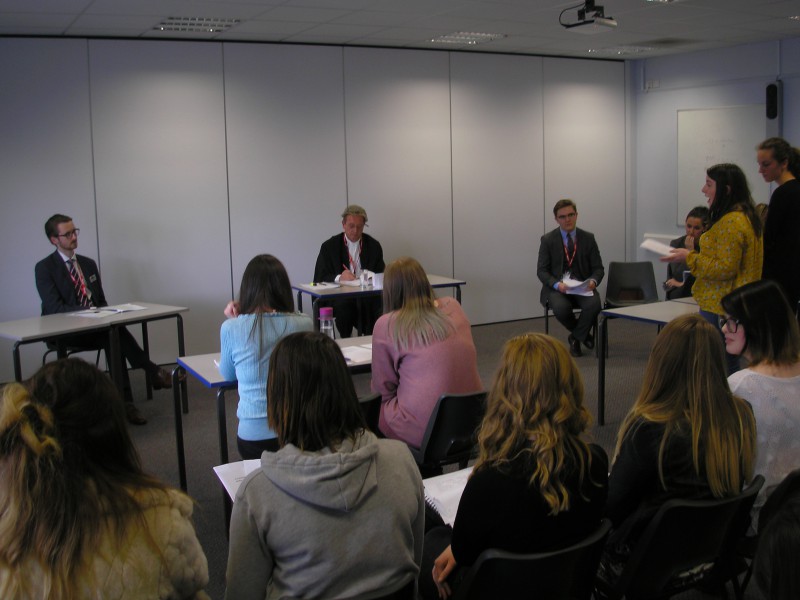 Law students put their advocacy skills to the test when Harrison Clark Rickerbys helped them to stage a mock trial in front of Deputy District Judge Richard Morgan, the firm's head of litigation.
The students spent the morning in small groups, working with staff from the firm and learning more about the experience of practising in various areas of law including property, insolvency, commercial litigation, employment and family law.
Student Lexie Pullen said: "It was really helpful to see the variety of departments in the firm, to give you an idea which area you might want to go into. It was also good to see how it would work in a court room, to see law in practice".
The students spent some time preparing for a mock trial in the afternoon, and then had the chance to cross-examine multiple witnesses, as well to present their legal arguments before Richard Morgan.
Deputy District Judge Morgan, after hearing the arguments from both sides, handed victory to the defendants in a close and well-argued case. In giving his judgement, he commented: "The students should be proud of their efforts and I have been very impressed by their advocacy and application of the law in this area. The future is bright for the next generation of lawyers."
Andrea Webb, Head of Law, said: "The students were thrilled to get a chance to put their theoretical knowledge of the law into action and they have certainly gone away from the day with an idea of the areas of law they would like to specialise in and with an increased determination to enter the legal profession. They are still debating the case now!"
Ed.