Student's Poem Commended at One of the Largest Literary Competitions in the World
Posted on 30th October 2018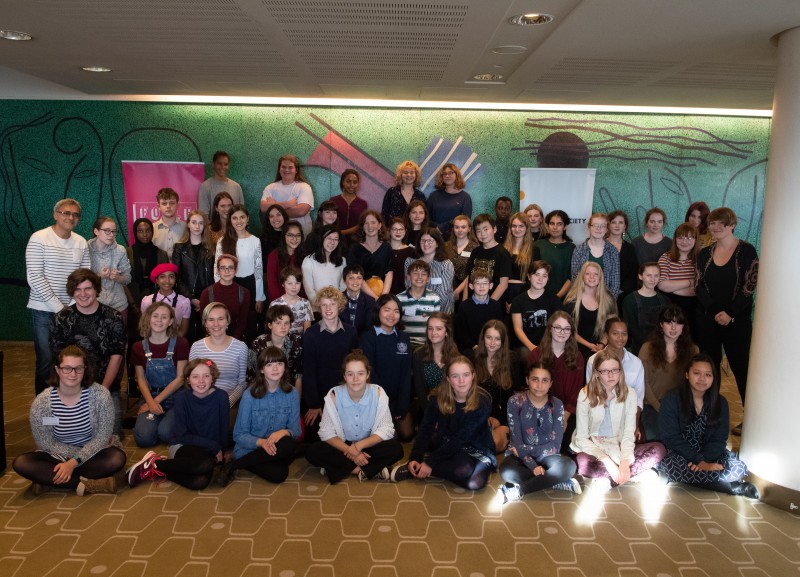 Huge congratulations to student, Nia Bolland, who has been selected as one of the 85 commended poets at this year's Foyle Young Poets of the Year Awards.
Nia attended the prestigious awards ceremony on Tuesday, 2nd October at the Southbank Centre in London and was able to meet and celebrate with fellow poets.
Organised by the Poetry Society and supported by the Foyle Foundation, the Foyle Awards is one of the largest literary competitions in the world and a defining award for young poets, in some cases kick-starting the career of some of today's exciting voices in poetry.
The 2018 competition attracted nearly 11,000 poems from nearly 6,000 poets from around the world, so it is no mean feat that Nia made the top 100.
This year's judges Caroline Bird (a Foyle winner in 1999 and 2000) and Daljit Nagra (BBC Radio 4's Poet in Residence and also a Foyle judge in 2008) selected 100 winners, made up of 15 top poets and 85 commended poets.
As part of her prize, Nia's poem, After the Visitation, will appear in an online anthology from March 2019. The anthology will be distributed to schools, libraries, reading groups and to poetry lovers across the UK and the world. Nia also received poetry books and writing materials as well as a one year youth membership of the Poetry Society.
Nia said, "I was overjoyed when I got the phone call as I have been entering the Foyle Young Poet Award for years because it's the best young person's poetry competition there is. It's such a privilege to be one of the 100 winners and I am excited to be a member of the Poetry Society."