Students Participate in the Selection Process for New Chief Constable
Posted on 3rd August 2016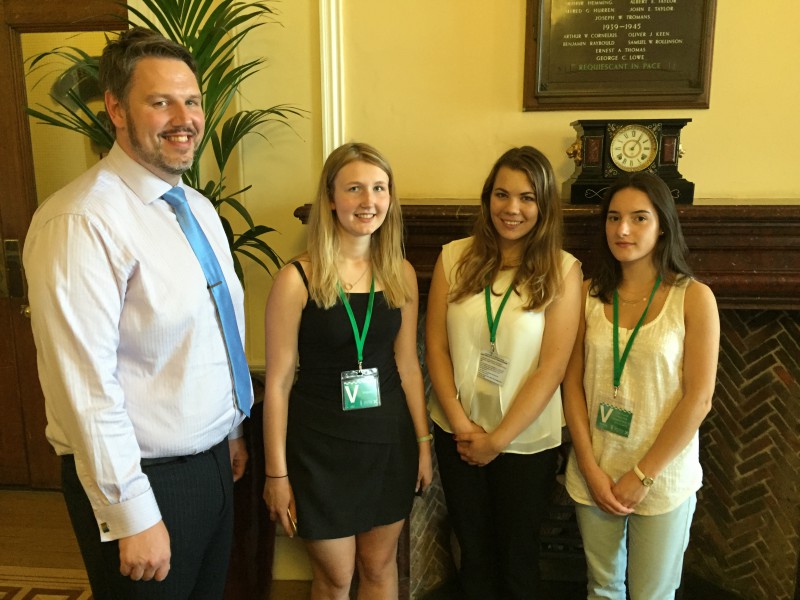 Following the announced retirement of the Chief Constable for West Mercia, it was decided that the new selection process should include the views of young people from Shropshire, Herefordshire and Worcestershire.
Three of the College's Government & Politics students Lorna Christie, Mimi Tsolchovska and Lauren Williams volunteered to take part in the selection panel of young people from across the force area.
They had the opportunity to spend a day at Police headquarters at Hindlip Hall in Worcestershire and met with Police and Crime Commissioner John-Paul Campion before participating in the selection process.
They watched the two candidates give presentations before questioning them on issues arising from that presentation and how they believe policing issues affect young people today. They then provided feedback to the assessment panel on how each candidate performed and what they thought of them.
The students said it was a real eye opening and enjoyable experience for them and that they would be including it in their university and career applications.
Enrichment Co-ordinator Marco Martinelli said, "gaining close contacts with the outside world as a means of providing real experience for our students is a key element of our strategy for student development and there is yet more to come."