Students given insight into life at Royal Central School of Speech and Drama
Posted on 18th September 2019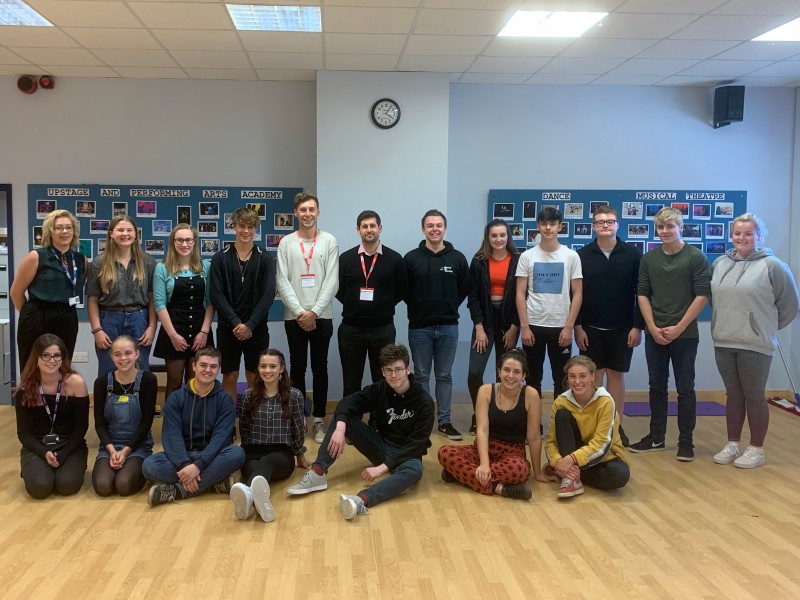 On the 18th September, Performing Arts Academy students were visited by the Royal Central School of Speech and Drama. Central is a conservatoire providing specialist training in the arts and is one of the top 5 drama schools in the country.
This visit included a talk where students were guided on the choices that lay before them when selected Further Education. The benefits of conservatoires were highlighted, such as the increase in contact hours; the impressive industry links; the opportunity to work with professional directors; and exposure to agents. Central is one of the country's leading institutions for the dramatic arts; they also offer technical theatre courses; from creative producing, lighting design, prop making, to costume design. Past Hereford Sixth Form College students have been very successful in technical theatre courses, with at least two students per year moving on to Central, and on to incredible careers in the industry.
The session was led by Scott Bellamy and Jasper Hard-Castle; who gave students an insight into what life at Central is like and how to be successful in their auditions. Our students were also treated to an Applied Theatre and Education workshop to develop their skills.
We are very grateful to Scott Bellamy and Jasper Hard-Castle for giving up their time to visit the College and present a hugely informative session which will help inform students' career choices.
These visits and guest workshops are part of the College's commitment to employability. Our aim is to raise awareness of possible career routes; utilising professional careers advice and preparing students for their futures.