Students Do Their Bit for Britain in Bloom Competition
Posted on 10th July 2018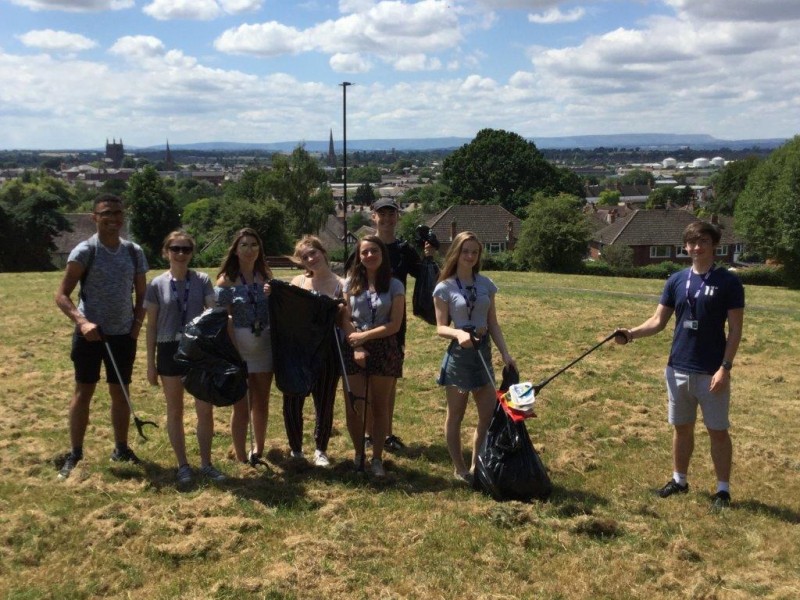 Keeping our city clean and tidy is the responsibility of all of us. Here at Hereford Sixth Form College we try and do our bit by organising a termly litter pick at Churchill Gardens.
This time, a happy coincidence meant that this term's activity corresponded with Hereford in Bloom getting ready for the Britain in Bloom judges visiting Hereford on Wednesday, 11th July.
George Thomas from Hereford in Bloom said, "We lost our Gold medal status last year because of litter and, with the help of Jane Denny who manages the Council's Stop the Drop campaign and Emma Jones who has set up Community Clean Up using Facebook, we are aiming to get back to Gold this year."
Mr Thomas was keen for our student group to get involved clearing up Churchill Gardens a few days before the judges' visit as they would be stopping there.
Armed with gloves, black bags and litter pickers on Monday, 9th July our community-spirited students headed over to Churchill Gardens to do their bit.
We're proud of our students for getting involved and would like to send our good luck and best wishes to the Hereford in Bloom group in getting the Britain in Bloom Gold medal back to the city.