Students Develop Modified Camera for Drone at Engineering Competition
Posted on 30th April 2015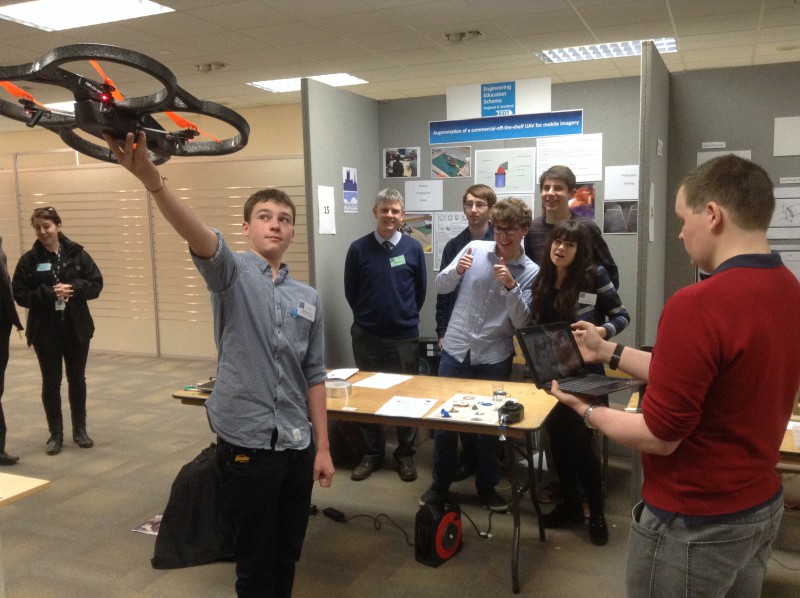 Six College students have just completed the Engineering Development Trust's Education Scheme (EES) with the support of teacher Graham Jackson and mentors from Malvern-based company QinetiQ.
Their brief was to develop a modified camera for a drone which could take 360 degree images. The solution involved 3D printing of plastic components and metallisation of a plastic cone to create a reflective surface.
The EES Celebration and Assesment Day held At Cranmore Park, Solihull was a full day of presentations, interviews and award ceremonies. The key note speaker was Lord Digby Jones "a passionate, colourful and eloquent advocate of British, and in particular Midlands, business" (EES).
Since 1984, The Engineering Education Scheme has introduced over 30,000 young people to the world of engineering. 91% of EES alumni do a STEM related degree; 77% have their first full time job within engineering and technology companies.
Our students plan to apply for engineering degree courses too. They have all thoroughly enjoyed the experience and have gained skills and a tremendous insight into the world of engineering.
The students are: Timothy Taylor, Pavita Rai, Rowan Morris, Will Dartnell, Alex Everitt and Matthew Lee-Watts.