Student Wins Harvard's Prestigious Book Prize
Posted on 13th June 2019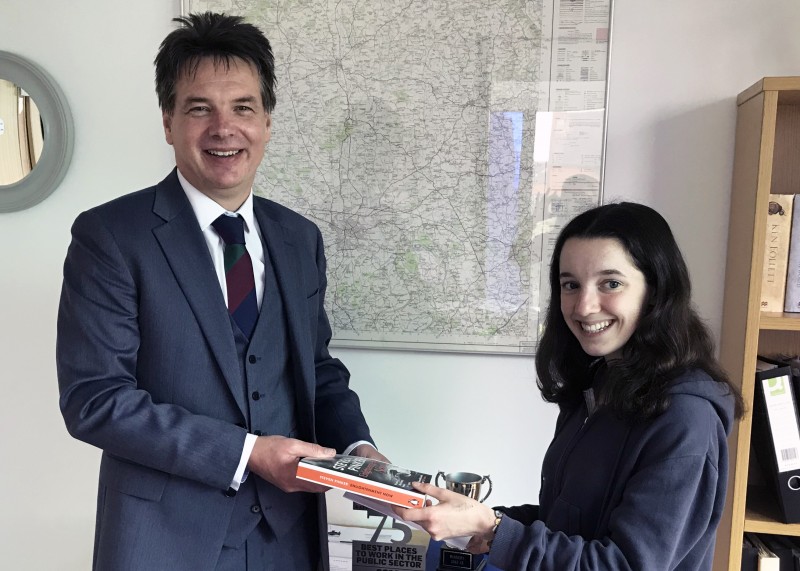 Every year, The Harvard Club of the UK awards a book prize to exceptional individuals studying at many top secondary schools in the country. The winners list is announced in May and the prizes are awarded to "an outstanding student in their penultimate year, academically excellent, with exceptional personal qualities, who makes a significant contribution to the school or community."
This year, student Imee Marriott (formerly of Malvern College), has been awarded the prestigious prize. Imee is an outstanding young academic who balances her four academic A Levels (Drama & Theatre Studies, English Literature, Modern History and Philosophy & Ethics) with the Performing Arts Academy. Imee has also represented the College at the Young Adult Fiction Awards (YA) panel. Three students were chosen for the judging panel of the YA Book Prize, awarded by The Bookseller.
Vicky Orsmond, Oxbridge Co-Ordinator, said, "Imee is one of the most academically gifted students in her year group, but she is also a delight to teach and know. Imee thrives in the academic environment at The College, but pushes herself in every area to be outstanding; she thrives in discussion and debate. She is a worthy recipient of the Harvard Book Prize award."
Peter Cooper, Principal, said, "I think the fact that Imee has made such an impression at one of the world's leading universities says it all. I am delighted that she chose to come to our College and is such a wonderful exponent and advocate of all the wonderful work that goes on here. We the staff are very proud to have such students and it is vital that life beyond the classroom is rewarded and recognised in ways such as this."
The Harvard Club of the UK, is a non-profit organisation affiliated with Harvard University. The programme objective is to raise Harvard's visibility amongst UK secondary schools and to encourage talented students to apply to Harvard University.
Vicky Orsmond, Oxbridge Co-ordinator and Tutor of English