Student Receives Praise from Kensington Palace
Posted on 27th June 2018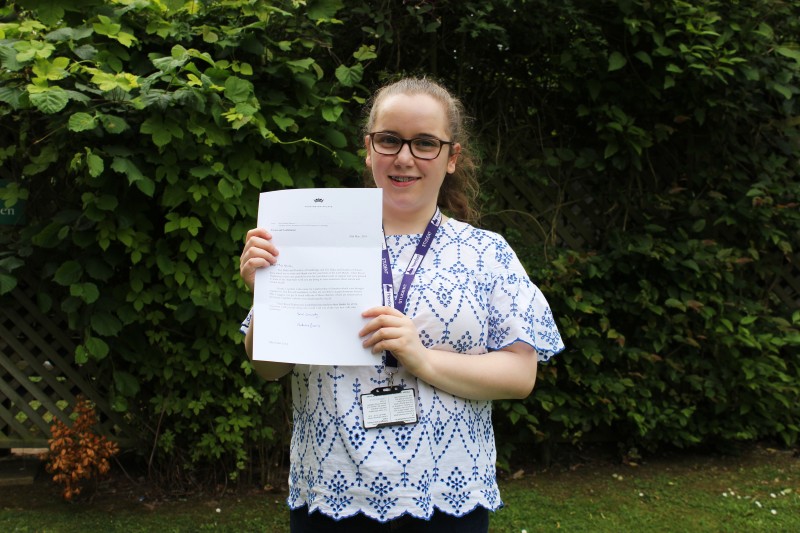 From a young age student, Ellen Lowe, has been motivated to undertake all sorts of fundraising challenges for charities close to her heart such as Birmingham Children's Hospital and the Little Princess Trust. Lately, she has been inspired by the "Young Royals" and their work with mental health charities.
Ellen herself was diagnosed with autism at the age of four and developed anxiety. Many of her friends and family also live with various forms and intensity of mental health issues. Ellen says, "There is a lot of work to do but I believe with the right resources we can change the world".
To start with, Ellen has created a YouTube channel where she talks about mental health issues, exam stress and social anxiety. She offers help in a positive way through advice on relaxation.
At College, Ellen helped to set up the Aspie Society. The Society holds regular meetings and discusses how students with autism can support each other, how they can be better supported at College and how the stereotypes of autism can be changed. In March, Ellen, along with another member of the Society, gave a presentation about autism and what it is like to live with the diagnosis. It was a real success and received a very positive response.
Ellen has certainly got the bit between her teeth and wants to make a film about living with her condition as well as plans for more fundraisers for mental health charities.
Ellen decided to write to The Duke and Duchess of Cambridge and The Duke and Duchess of Sussex about her plans and she received a wonderful response from Kensington Palace. Natalie Barrows, Assistant Private Secretary to HRH The Duchess of Cambridge, wrote:
"Their Royal Highnesses were very grateful to you for your kind words of support and were pleased to learn of the important work you are doing to raise awareness about autism and mental health."
"Their Royal Highnesses would have me send you their thanks for all the important work you are doing and would wish you all the very best with your fundraiser."
We at Hereford Sixth Form College are inclined to agree and feel that Ellen really can go on to "change the world". Congratulations, Ellen.